Scottish Government signs deal with Fujitsu for e-counting in 2022
The Scottish Government has signed a deal with Fujitsu to support electronic vote counting of ballot papers at local government elections in May 2022.
In an agreement with the Government and the Scottish local authorities, the digital company will now support e-counting over a five year period.
The technology will be led by Fujitsu's Devolved Government Team in Scotland, providing elections software, services, training and e-counting.
This includes the provision of software infrastructure, the printing and distribution of all ballot papers, counting and results, as well as training and support needs for each local authority.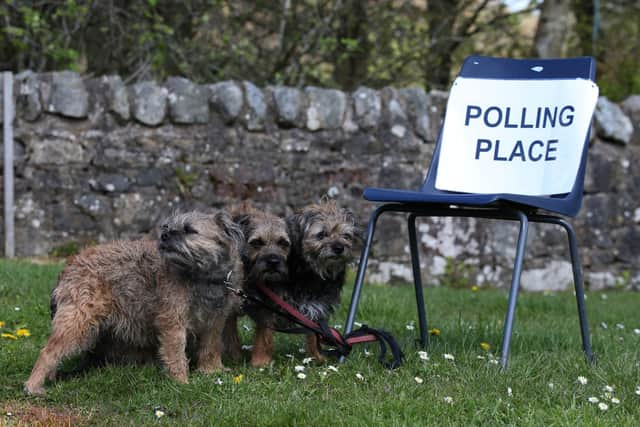 Minister for Parliamentary Business Graeme Dey said: "Electronic vote counting is now an established feature of local government elections in Scotland and is key to ensuring accurate and timely results that voters can have confidence in.
"The recent award of a contract to Fujitsu and its partners will deliver the next generation of a secure electronic counting system for the local government elections in May 2022."
Electronic counting technology has been used in every Scottish local election since 2007.
However, in 2007, an investigation found tens of thousands of votes in the Holyrood election were rejected by the electronic counting machines without any human approval.
The machines had been programmed to reject some of the new style ballot papers automatically, causing problems at counts all over the country.
The company has more than 200 staff located in Scotland, with customers throughout the Central Belt and at its Scottish headquarters in Edinburgh Park.
Fujitsu claims e-counting has improved immensely since then, providing "accurate and secure election results" quickly.
Anwen Owen, head of Fujitsu's Public Sector Business, said: "We are delighted to work in partnership with the Scottish Government and returning officers to deliver digital election services.
"Collaborating closely with our partner Idox, who provided e-counting election support for the 2012 and 2017 Scottish local government elections, we will deliver a tried and tested solution which will provide efficient e-counting services.
"Digital transformation projects like this provide value for society, which is at the core of Fujitsu's purpose and aspirations.
"We look forward to working with the Scottish Government and local authorities to showcase the positive impact technology and innovation can have for the people of Scotland by streamlining and improving processes."
If you haven't already, please consider supporting our trusted, fact-checked journalism by taking out a digital subscription.
Comments
 0 comments
Want to join the conversation? Please or to comment on this article.