Scottish Government exposure linked to Lochaber smelter deal jumps to £135m as value of security asset drops
The 25-year contract could cost the taxpayer millions if owners of the smelter, GFG Alliance, collapse
Scottish ministers have been forced to increase their provision for the potential collapse of the Lochaber smelter to £135 million due to a drop in the value in the assets connected to the deal.
It comes as uncertainty continues to swirl around the manufacturing centre's owners.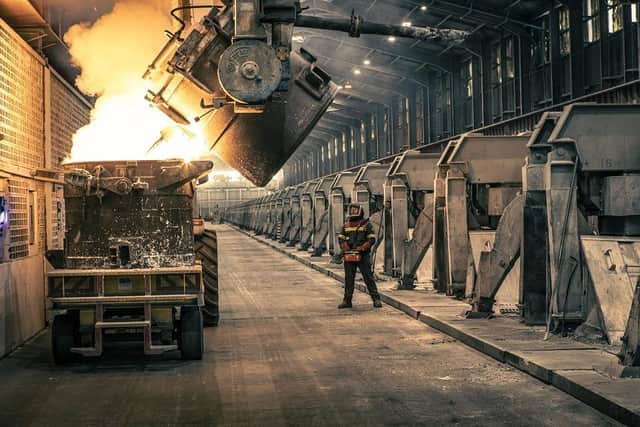 Ministers receive an unknown annual fee for the guarantee, which is worth between £14m and £32m a year over the life of the contract. The smelter has not filed accounts for the past year and the last update on Companies House was their auditor's resignation.
The consolidated Government accounts state: "This [guarantee] involved the Government guaranteeing the power purchase obligations of the smelter if the business does not fulfil its obligations to pay for contracted power.
The Government's potential exposure to default payments and review of a provision valuation in line with new accounting standards in 2018/19 resulted in a new provision of £33m. This has been reviewed and revalued at £135m as at 31 March 2023."
Ministers hold comprehensive securities connected to the deal, including the connected hydropower station and the land, valued at £148m and £14m respectively in 2016. The aluminium smelter itself was given a value of zero.
The controversy over the smelter entered the headlines following the collapse of Greensill Capital, one of GFG Alliance's main funder, which plunged the conglomerate into financial difficulties.
Audit Scotland also criticised the Scottish Government for delays surrounding the financial information connected to the smelter. The body said: "Some key elements, including the valuation of the Lochaber provision and both the core and consolidated cash flow statements, were incomplete and not received until late in the audit process.
"The outstanding information, together with some delays in receiving responses to audit queries, caused pressure on both the audit team and Scottish Government finance staff."
A Scottish Government spokesperson said: "The increase in the provision has been influenced by a reduction in the value of the primary security asset.
"The guarantee has not been called and the Scottish Government continues to earn the expected income in the form of guarantee fee payments from the GFG Alliance, which are up to date."
Comments
 0 comments
Want to join the conversation? Please or to comment on this article.