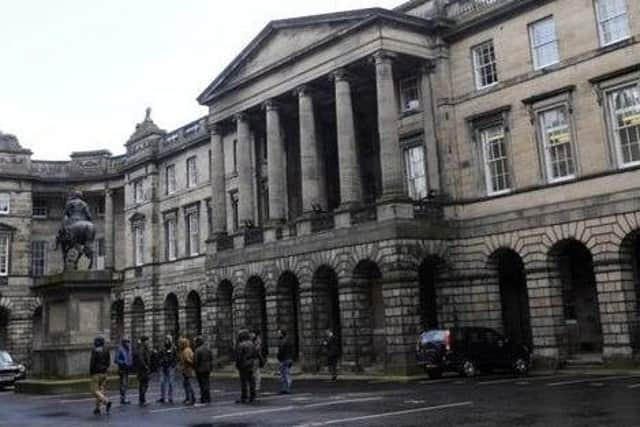 However the presiding judge, Lady Wise, was also told that the government had the right to "ride roughshod" over the 2010 Equality Act and its definitions – even though it is reserved to Westminster – when it involves legislation affecting public boards.
The case, brought by feminist organisation For Women Scotland (FWS) and defended by the Scottish Government, hinges on the definition of who qualifies as a woman in the Gender Representation on Public Boards (Scotland) Act 2018 and whether the Scottish Parliament has the powers to introduce laws which affect equal opportunities.
FWS has said it believes the Act has been used to bring in legal "self-identification of sex" by the back door while controversial proposed changes to the Gender Recognition Act, which would allow self-ID, had been withdrawn.
Today, Aidan O'Neill QC said that by not using the definition of woman in the Equality Act 2010 – a female of any age – the Scottish Government's Act was unlawful as it also includes transgender women.
He also said that the Scottish Government had acted beyond its competency as a devolved administration as equal opportunities are a reserved matter for the UK Parliament.
However representing the government, Ruth Crawford QC said that the Scotland Act 2016 did allow for the introduction of equalities legislation on public boards, and revealed that government policy across the board is that "transgender women – an inelegant term – are to be treated as non-transgender women unless to do so would otherwise be prohibited by law."
The judicial review, which was granted in October, is being heard over two days in the Court of Session.
While the Act was aimed at ensuring equal representation between men and women on public boards in Scotland, it states the definition of woman should include "a person who has the protected characteristic of gender reassignment ... if, and only if, the person is living as a woman and is proposing to undergo, is undergoing or has undergone a process (or part of a process) for the purpose of becoming female."
Pointing to the Equality Act, Mr O'Neill told the court it set out "protected characteristics" including that of sex, which protects people against discrimination, with sex defined as being "either male or female, or a group of people like men or boys, or women or girls", while another protected characteristic was gender reassignment, to protect transgender people who also face discrimination.
He said that the distinct protected characteristics of "sex" and "gender reassignment" had been confused.
He added: "What has happened in this case is the assumption is made that born men who have the protected characteristic of gender reassignment are equivalent to born women who do not have the characteristic and who are different in terms of social issues, economically and in terms of representation.
"That's the assumption which has been made without examination and we see that when we look at the underlying consultations and discussions… there has never been any examination of it, there has never been a factual look which says 'look we have this group, born men, who have the protected characteristic of gender reassignment, and isn't it interesting our research has shown that they are in the exactly same position as born women who do not have the protected characteristic of gender reassignment for the purposes of representation as non executive members on public boards.'
"Therefore we are going to use exactly the same measures for them by combining them into this new definition which we will happen to call for convenience women'.
"But what's happened for whatever reasons is that there has been, without thought, without reason and without factual evidence, an equation of two distinct groups who do not share the same protected characteristics as being the same."
He said there were problems with terms such as "living as a woman, whatever that means" and added: "The fundamental problem for the respondents is that the exception to the general equality opportunity reservation simply does not authorise the Scottish Parliament or Scottish Ministers to modify it or supplement the Equality Act in any way."
However Ms Crawford told Lady Wise that the Gender Representation on Public Boards Act was "limited in scope" and the definitions it used would not be applicable in other legislation. "It relates to the meaning of women in the Act and does not have the impact of creating a new definition of woman" she said.
She added that the argument put by Mr O'Neill on the lack of competence of the government to create a law on equal opportunities failed because it did not recognise there was an exception for public boards.
Asked by Lady Wise if she was suggesting the Scottish Parliament and government could "ride roughshod over the Equality Act and change it at its will?" Ms Crawford said this was the case "as long as it doesn't fall foul of equal opportunity legislation.
"As far as public boards are concerned the Scottish Parliament does gain power in the 2016 Scotland Act to ride roughshod, as M'Lady put it, over the Equality Act," she added. "We have heard much in recent times about sovereignty and the UK Parliament legislated to do so."
The case continues on Friday.
A message from the Editor:Thank you for reading this article. We're more reliant on your support than ever as the shift in consumer habits brought about by Coronavirus impacts our advertisers.
If you haven't already, please consider supporting our trusted, fact-checked journalism by taking out a digital subscription.