Scottish Government allowing untreated sewage to pour into specially- protected Loch Leven, Lib Dems reveal
The Scottish Government is allowing untreated sewage to be diverted into a fresh water protected loch, according to recent findings.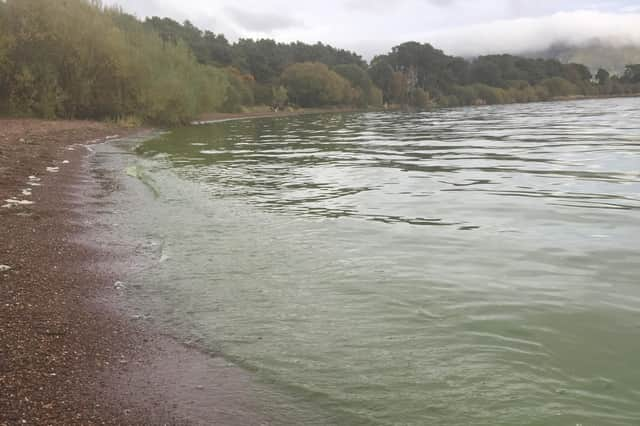 A recent investigation from the Scottish Liberal Democrats has revealed the Scottish Government's environmental protection agency is allowing untreated sewage to be diverted into Loch Leven.
The loch – which is given special protection under European and UK legislation – is a national nature reserve, a special protection area, and a Site of Special Scientific Interest (SSSI).
The revelation comes despite growing incidents of algal blooms – some of which are toxic – occurring in the loch. Such blooms are caused by phosphorous coming from agricultural run-off and also from the two waste water treatment plants which handle the sewage from Milnathort and Kinross.
Pollution issues with the water area in Perth and Kinross were raised with SEPA officials at the start of September this year by Nature Scot.
Nature Scot warned of "water pouring out of the sewage works into the loch…cyclists are cycling through raw sewage and dogs are walking through it also".
Responding to the findings, SEPA said: "During periods of heavy rainfall the diversion of surface water into the sewer leads to the amount of effluent in the sewer exceeding the capacity of the sewer… until the entire historic sewer network is replaced, separating out the foul water from the surface water, the only other alternative is discharge to the environment during periods of heavy rainfall."
Alex Cole-Hamilton will lead a parliamentary debate on Wednesday on the issue of sewage, calling for targets to be set to reduce discharges, for enhanced monitoring to be backed up by transparent reporting, and for the acceleration of measures to upgrade sewage systems and tackle overflows.
The Scottish Lib Dem leader is expected to highlight that untreated human waste was discharged into Scotland's waters more than 10,000 times in 2021 – a report uncovered by The Ferret.
Ahead of the debate, Mr Cole-Hamilton said: "Loch Leven, is being used as an open sewer and the Scottish Government and its agencies are turning a blind eye to this. There is no plan to make it stop. The special protections allocated to Loch Leven seem to count for nothing.
"This is an SNP/Green Coalition that claims to champion the environment, but the Environment Minister herself described the routine dumping of untreated human waste into our waters as "vital".
"Raw sewage is released into our rivers and lochs every day. It is routinely dumped by Scotland's government-owned water company.
"Scottish Water is only required to monitor three percent of sewage release points, so the true figure will be far worse than 10,000 releases recorded last year. Scotland is way behind England on this.
"It is time the Scottish Government faced up to its routine dumping of sewage into Scottish waters and accelerated measures to end this filthy practice."
The Scottish Government has been contacted for comment.
Comments
 0 comments
Want to join the conversation? Please or to comment on this article.