Scottish Government accused of 'abandoning' the arts as protest planned outside Parliament
Scottish Labour has lodged a motion urging the Government to rethink its £6.6 million cut to Creative Scotland's funding
The Scottish Government is being accused of "abandoning" the arts, as dozens plan to protest a £6.6 million funding cut outside Holyrood.
Back in December, the Government said it may have to cut this £6.6m from the organisation's 2023/24 funding, but ministers ended up U-turning on this decision in March.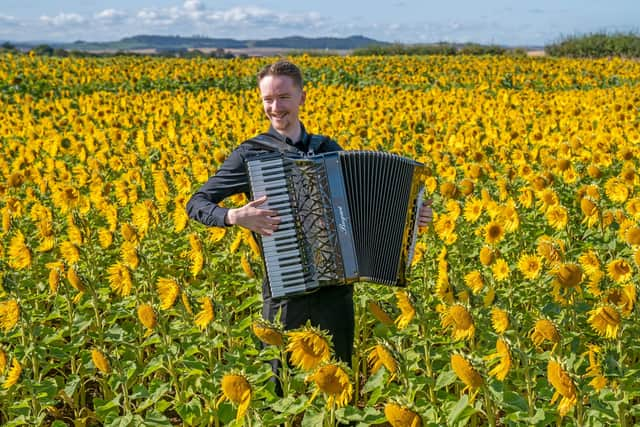 However, culture secretary Angus Robertson last week U-turned on this position again and imposed the £6.6m cut, forcing Creative Scotland to dip into its reserves to plug the black hole and make it to the end of the financial year.
Its chief executive Iain Munro told Holyrood's culture committee that because the cut was coming halfway through the financial year, it would have translated to a 40 per cent cash reduction on the organisations it regularly funds.
Now Neil Bibby MSP, Scottish Labour's culture spokesman, has lodged a motion in the Parliament urging the Government to cancel this "devastating" cut.
Speaking exclusively to The Scotsman, he said: "This is a really terrible move, which will have a devastating impact on the culture sector. There will be job losses and venue closures, as the cost-of-living crisis is really affecting the sector.
"We've also had warnings there will be a 'perfect storm'. The Scottish Government's investment in this sector is not matching their ambitions, and there could be devastating consequences here on a sector that is already significantly short-changed."
Mr Bibby said the culture sector was now feeling "abandoned" and "betrayed" by this funding cut. He is hoping to be able to ask a topical question on the decision in the Scottish Parliament on Tuesday afternoon in the hopes of getting a direct answer from the Government.
It comes as Equity, the trade union for creative workers and performers, plans to hold a demonstration outside Holyrood at midday on Tuesday.
Many of those whose jobs or projects are now at risk are expected to attend the demonstration.
Adam Adnyana, national official for Equity, said: "This sudden funding cut is unacceptable and puts the industry and many jobs in the sector at risk. We demand an urgent explanation from the Scottish Government as to why this has happened.
"I challenge the cabinet secretary for culture, Angus Robertson, to explain to our members why he has put their livelihoods at risk with this cut to their funding. These cuts will put jobs at risk, and could be used to justify low pay offers, or encourage more precarious work for performers and creatives."
More than 12,000 people have signed a petition by Campaign for the Arts calling for the Government not to make the £6.6m cut.
Culture secretary Angus Robertson said: "The Scottish Government has an obligation to balance the budget each year and prioritise funding to deliver the best value for every taxpayer in Scotland.
"As a result of persistently high inflation and the impact this has had on overall costs and public sector pay settlements – following the economic and financial damage caused by Brexit and the austerity policies pursued by successive UK governments for more than a decade, we are unable to cover the shortfall in Creative Scotland's National Lottery funding this year.
"To support the culture sector and help protect jobs this year, Creative Scotland has agreed to use part of its own funding reserves to cover this year's shortfall. As the national body responsible for funding and supporting our creative industries, I expect Creative Scotland to use all resources at their disposal.
"I am pleased they have agreed to do so at this challenging financial time for us all, and subject to the usual parliamentary process, expect the Scottish Government will be able to cover next year's shortfall within the Budget for 2024/25."
Comments
 0 comments
Want to join the conversation? Please or to comment on this article.