Scottish election 2021: Retiring Labour MSP Neil Findlay looks back over his ten years at Holyrood
Neil Findlay admits he felt intimidated when he arrived at the Scottish Parliament as a newly-elected member in 2011. He had only been in the building twice before and only knew one other MSP.
After leaving school at 16, he had worked with his dad as a bricklayer for ten years, studying at night school for qualifications which allowed him to go to Strathclyde University. Then he worked as a housing officer and later became a teacher and a West Lothian councillor.
He says he never expected to pass Labour's vetting for Holyrood candidates, far less end up as an MSP. "At that time, anybody on the left was usually blocked from standing," he says.
But his third place on the Lothian list saw him elected along with Sarah Boyack and Kezia Dugdale.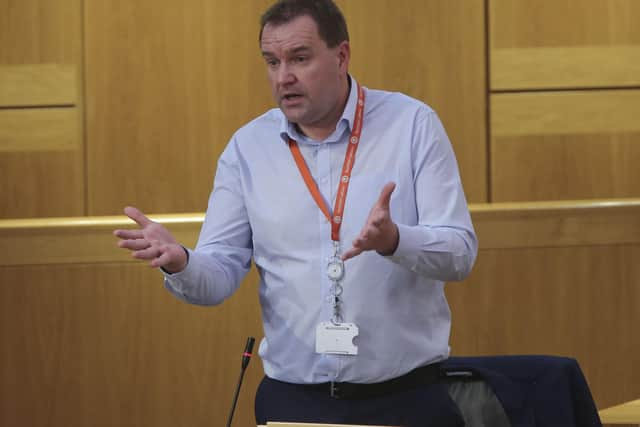 "Coming from a working-class background, you've always got a feeling of imposter syndrome that you shouldn't be there," he says.
"I was fully of the opinion I would only be there for one term and either the voters would get rid of me or the Labour party would get rid of me. My pledge to myself was to have a go.
"When I got in, I was a bit intimidated by the place – I only knew one of my colleagues, Elaine Smith.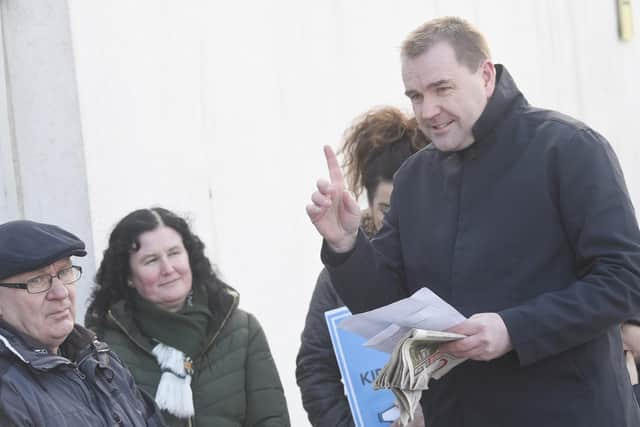 "You're thinking there are all these clever people here and they're all going to be brilliant orators. It didn't take too long to realise that maybe wasn't so much the case.
"Don't get me wrong – there are some extremely clever people there and some brilliant orators and some who are very good at their job. But I quickly realised I shouldn't be intimidated and the attitude of getting stuck in was the right one."
Mr Findlay is not seeking re-election in May, but over the past ten years he has campaigned hard on a range of issues, working with miners for a pardon for those convicted during the 1983/84 strike; with mesh survivors to secure a suspension of such operations and a fund to support the injured women; with West Lothian families to prevent the downgrading of the children's ward at St John's Hospital in Livingston; and with victimised construction workers seeking to end blacklisting.
"I look back with a lot of pride on some of the things I've been able to do," he says.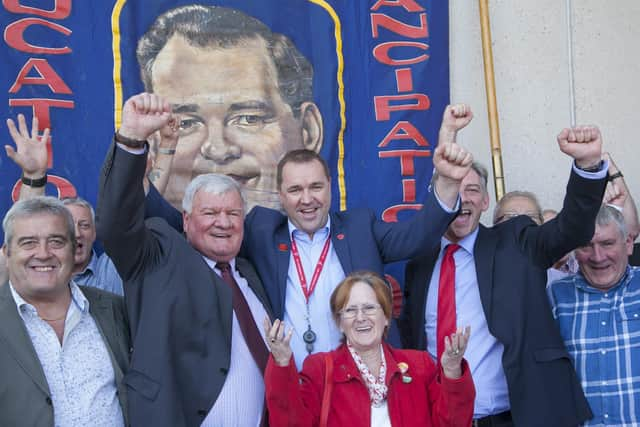 "You meet some absolutely brilliant people who are in some of the most difficult circumstances you could ever imagine, fighting adversity and campaigning for justice on so many different things."
His decade at Holyrood also saw Mr Findlay stand for the Scottish Labour leadership in 2104, losing to Jim Murphy, and acting as Scottish campaign chief for Jeremy Corbyn in his two UK leadership elections in 2015 and 2016.
He was also a key ally of Richard Leonard during his leadership at Holyrood from 2017 until earlier this year.
And he says the attacks on Mr Corbyn and the left from within the party and the "undermining" of Mr Leonard were a large part of the reason he decided to quit as an MSP.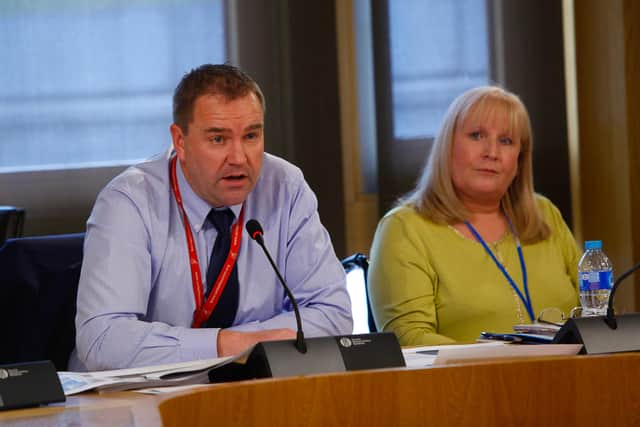 "There comes a time when you say 'I've had enough of this – life's too short'," Mr Findlay says.
Looking back, Mr Findlay singles out the readiness of MSPs on all sides to toe their party line as one of the major failings of Holyrood.
"The biggest disappointment for me is the lack of people who are willing to to get up and give their own view, their independent thoughts on issues," he says.
"It crushed my soul when I heard it every day, the same lines being repeated in a debate because it's just being read from a party script.
"Surely for people who are motivated to get into Parliament and politics, it cannot be the pinnacle of your career or your ultimate dream to go in and read out a speech that has been provided by the whips and vote in whatever way you're told every night.
"No-one can believe what their party says all the time. That doesn't mean you vote against your party all the time, but it does mean you're willing to take on difficult topics and challenge your own party."
Mr Findlay's final speech in the chamber was on drugs policy and it is a subject he has come to feel passionately about.
He says he changed his mind on drugs after seeing people's desperation trying to get help.
"It became crystal clear the system was a mess and the help was not there," he says.
"Fifteen years ago I would have been a bit puritanical about drugs, but it's one issue where I have changed my view 100 per cent and I now think we need the decriminalisation of all drugs and it becomes a major public health initiative and we do what Portugal has done and we really attack what is a crisis in our communities and on the streets."
He has no fixed plans for life after Holyrood. Getting a job will be high on the agenda, but he is unlikely to turn his back on politics. "I still hope to contribute – I won't give up campaigning," he says.
Could he return to Parliament one day? "It's not in my plans – but I'd never say never," he says.
In the meantime, Mr Findlay has a book due out in July.
Entitled 'If you don't run, they won't chase you' – a quote from the later miners' leader Mick McGahey – and sub-titled 'Stories from the frontline in the fight for social justice', the book consists of interviews with 16 people involved in life-changing campaigns, some hugely successful, others big defeats.
The mesh campaigners are in there, as is former Labour MP Dennis Skinner, talking about the miners' strike; the Hillsborough campaigners; and Jimmy Swan, former shop steward at British Leyland in Bathgate, remembering the fight to stop the plant closing.
A message from the Editor:
Thank you for reading this article. We're more reliant on your support than ever as the shift in consumer habits brought about by coronavirus impacts our advertisers.
If you haven't already, please consider supporting our trusted, fact-checked journalism by taking out a digital subscription.
Comments
 0 comments
Want to join the conversation? Please or to comment on this article.