Scottish election 2021: Lib Dems to 'progress' and take advantage of 'soft' SNP vote, vows Willie Rennie
Willie Rennie has said the Scottish Liberal Democrats are planning to make the most of 'soft' SNP voters at this election, adding that he is sure his party will progress.
The leader of the Scottish Liberal Democrats was speaking to The Scotsman's political podcast The Steamie about his party's hopes at the election on May 6.
The MSP for North East Fife is leading his party through a Holyrood election for the second time, but polls suggest the Lib Dems will struggle to make a dent in the dominance of the SNP or other pro-unionist parties.
Speaking from the back of his car while en-route to a campaign stop in Caithness, Mr Rennie said 2021 was the first election for many years where previously solid SNP support was drifting away from Nicola Sturgeon's party.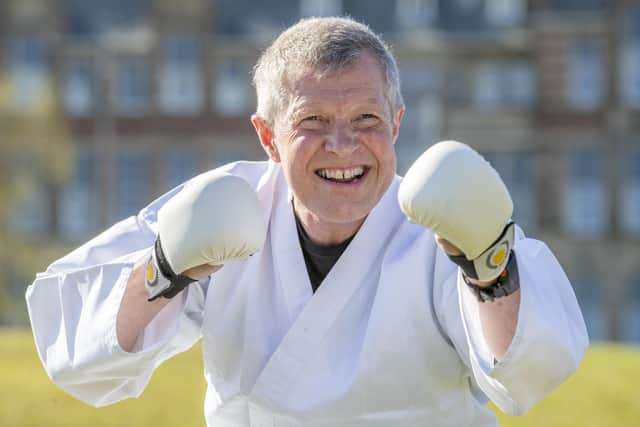 His comments came after the First Minister told the BBC on the Andrew Marr Show this election was not about independence.
"Honestly it is the first time I have seen for ages where people who were solid SNP for years are saying not this time," Mr Rennie said.
"It is quite rare. In previous years they might just have not bothered to turn out, maybe not that enthused, but this year [they're] actually moving away from the SNP because of this.
"It is quite astonishing and we will store these quotes for later because they are very good at rewriting history after the election.
"I think there is a real, I wouldn't say a panic, but a concern in the nationalist movement about the direction of travel because when these momentums build up, it is really difficult to stop."
Polls are suggesting the Liberal Democrats are most likely to return five MSPs – the same number of seats as in 2016.
Mr Rennie said he was confident his party would grow and would take advantage of the soft pro-independence vote that is beginning to see people move away from Ms Sturgeon's party.
He said: "I know we are going to grow. How far we are going to grow I don't know, but our campaign is configured to reach out to people who perhaps voted SNP before.
"We are trying to create a progressive alternative with a view that we win people back from the SNP and obviously back from the independence supporting movement as well, unlike the Conservatives who are not interested in that at all.
"We are genuinely trying to get a quantum shift from the nationalist to the pro-UK side.
"With that in mind there is huge potential and that is why I am optimistic, particularly as it will be our seats that make the difference between the nationalists winning a majority and not.
"I think there is a real traction and a real appeal. People know who I am, know what I've done and I think that together with the positive platform that we have got and it is incredibly positive.
"How many seats will we gain, I don't know, but I just know we are going to grow."
Readers can listen to the full interview with Mr Rennie on The Steamie.
The Steamie is available from all of your favourite podcast providers, including Apple Podcasts and Spotify.
If you like what you hear, please hit subscribe to never miss an episode – and leave a rating and review. It helps others discover the show and allows us to hear your feedback
A message from the Editor:
Thank you for reading this article. We're more reliant on your support than ever as the shift in consumer habits brought about by coronavirus impacts our advertisers.
If you haven't already, please consider supporting our trusted, fact-checked journalism by taking out a digital subscription.
Comments
 0 comments
Want to join the conversation? Please or to comment on this article.