The Scottish Tory leader was elected as an MSP for the Highlands and Islands in last week's Scottish election, in addition to already being the MP for Moray.
Appearing on the BBC's Good Morning Scotland on Monday, Mr Ross was asked if he would miss votes due to the nature of having two jobs.
He said: "I'm going to continue to represent the people of Moray in the UK Parliament and I'm going to represent the people of the Highlands and Islands in the Scottish Parliament.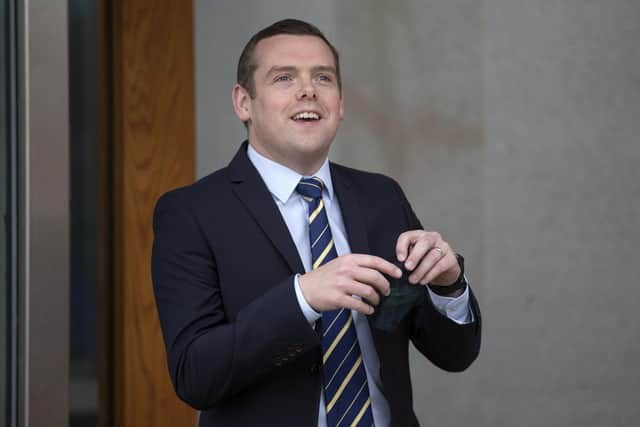 "I think it's good that we will have a voice in both of Scotland's Parliaments and people want both of Scotland's governments to work together."
Asked again directly if he'd miss votes, the Moray MP insisted working on both was a positive.
He said: "I think it's good that we can have a strong passionate voice in both of Scotland's parliaments because Scotland has two parliaments and two governments.
"I think being a member of both allows me to ensure Scotland's voice is heard in both our parliaments as we continue to seek to work together with the unity the Prime Minister was asking for from the first ministers of Scotland, Wales and the deputy first ministers of Northern Ireland."
As an MP, Mr Ross earns just under £82,000, and now as a dual mandate MSP he will be paid another £21,490 – a third of the usual MSP's salary.
This is in addition to his income as a professional linesman.
However, his entire MSP salary will be donated to charity, with the 38-year-old not taking a penny of it.
Mr Ross also revealed he would be announcing his shadow Cabinet soon.
He admitted he would need someone to fill in for him soon because he would be on paternity leave.
Mr Ross said: "In a few weeks time my wife is giving birth and I will be taking two weeks paternity leave so on that period, there will be someone standing in for me at First Minister's questions."
If you haven't already, please consider supporting our trusted, fact-checked journalism by taking out a digital subscription.