Scottish election 2021: Brexit pushing foreign and EU citizens towards SNP
For the first time in Scottish electoral history, an estimated 55,000 foreign voters will be able to vote for the first time.
Given the narrow margins between a clear SNP majority and Nicola Sturgeon's party operating as a minority government for another five years, these votes could be crucial in determining the shape of Scottish politics on May 6.
While EU and Commonwealth citizens have had the right to vote, the approval of the Scottish Elections (Franchise and Representation) Bill in 2020 extends the franchise to the large communities of American and Chinese citizens in Scotland.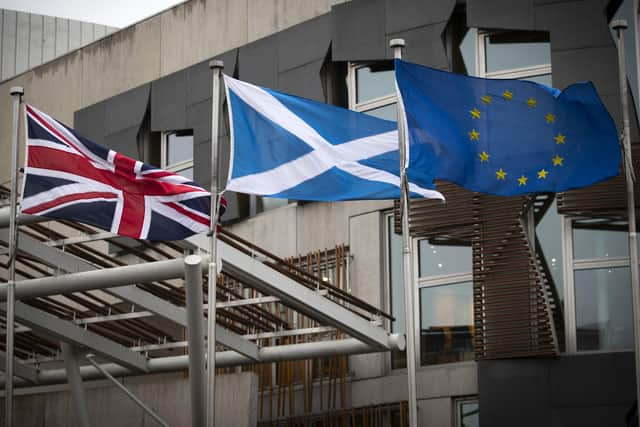 Arthe Thillainadarajah moved to Edinburgh from the United States and will be voting for the first time, most likely for the SNP and Angus Robertson on the constituency ballot, with the Greens potentially receiving her vote on the list.
Asked why the SNP was most likely to get her support, Ms Thillainadarajah said it was primarily Nicola Sturgeon's response to the pandemic, having initially been driven to the party because of Brexit.
She said: "I am interested in the independence movement, especially after Brexit and I came to Scotland right when the US was just awful dealing with Covid-19, so it was refreshing to see Nicola deal with it, in my opinion, better.
"But in talking with friends who live in England, they are not to thrilled for me to vote for the SNP or the Greens.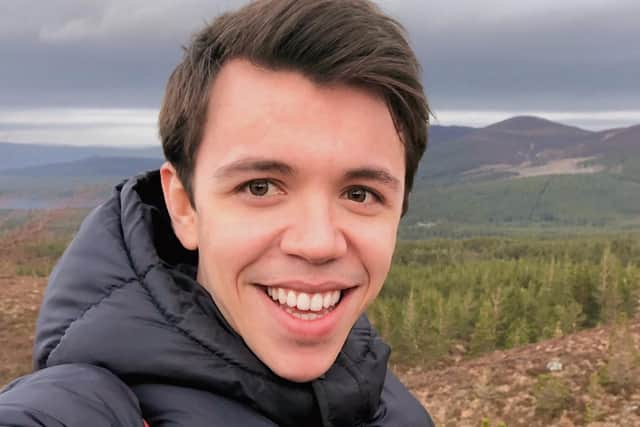 "From my understanding, which could be off, the SNP is not the end-all party. It is just the party to get independence and once Scotland does, I thought more voters might break off and join parties more aligned with their political values.
"As far as my friends, I think they believe the SNP is taking votes away from the Lib Dems/Labour in the UK Parliament, which is why there is a Conservative majority. But I think, being American, identity politics is important and should be validated."
Asked why the other Scottish parties had not attracted her since her move to study at the University of Edinburgh, Ms Thillainadarajah said she simply didn't hold the same values as the Conservatives and dismissed Labour and the Liberal Democrats.
She said: "I think just from being exposed to the SNP from the media and definitely Nicola, I wanted to support them. The Greens I learned more about while living here.
"I think the Lib Dems and Labour align more with the Democrats back home and if the SNP wasn't on the table, I might be inclined to vote them in."
Another American voter, 23-year-old Jaryn, echoed the fact Brexit had pushed him towards the SNP and the Greens.
"Though I am not Scottish, I have put my roots down in Scotland and I think that rejoining the EU would mean we would be better off on the whole and leave me better off," he said.
"Concerns about how hard it would be to break up [in the event of independence] are certainly worrying, but I don't see much going on in a Conservative government that makes me want to stay in the union.
"The policies that we don't have control over such as how difficult it was for me to move to the UK, for example, are a factor."
Javier Maquieira, 26, moved to Edinburgh from Barcelona in 2018.
Hailing from the Spanish region of Galicia, which alongside Catalonia and the Basque Country is one of Spain's most distinctive regions, Mr Maquieira said his view on Scottish politics was biased by his upbringing.
While he is anti-independence, he is pro-referendum – a stance that leaves him likely tactically voting SNP in his constituency of Edinburgh Central in an attempt to block a Conservative victory.
"When I was in Catalonia I was clearly pro-referendum and thought any democratic country should have a chance to be consulted on self-determination," he said.
"My position back then was that there should be a referendum, but I really did not want Catalonia to break away so I would not be pro-independence back then.
"I would echo the opinion that I really don't like the Conservative government in London.
"I cannot be less aligned to their political thinking and the way they are managing the union or constitution. I really see where independence is coming from.
"That is the reason that I think there should be a referendum."
For Mr Maquieira, Brexit is another reason why he is thinking of voting for the SNP despite most likely voting No if indyref2 was held tomorrow.
"There was a referendum, but I think Brexit changed everything in terms of what was promised and it did not deliver," he said.
"The reason why I would not support independence right now is because I cannot really see it from an economic point of view. I don't really see a plan.
"I know it is really difficult, but especially after Covid-19 and the pandemic we don't know how Scotland would do in the first ten years of independence."
Tadeo Vazquez, who is Spanish and Argentine, said he would also be voting for the SNP on both the constituency and regional ballots.
"I always thought it was really unfair that Scotland was being dragged out of the European Union against the will of its people," he said.
"I'm voting SNP because they are the only party that wants to restore Scotland's position in Europe.
"I just can't stand this – it's utterly unfair.
"Unlike the UK Government, the SNP Scottish Government makes us feel welcome here."
In the two years since Mr Vazquez moved to Scotland, he has also changed his mind on independence.
He said: "I'm now pro-independence because I see how Scotland's voice is usually ignored by Westminster and actually recently I've been feeling that devolution and the powers of the Scottish parliament are at risk.
"Independence will not be an easy path, and it will take probably years, especially due to currency, NHS and citizenship arrangements, but I think the benefits of independence now outweigh the risks"
Thomas Zwagerman, who moved to Scotland from Nijmegen in the Netherlands in 2014, voted in SNP in the constituency and Green in the list in 2016 and plans to do so again.
For him, Brexit is "quite heavily" the drive behind his voting preferences.
He said: "As a European I would love to go back to being in the EU.
"With pure policy I could see myself voting Labour, but based on things that are not the constitution or Europe. I don't identify as much with 'no referendum' and not going back to Europe."
A message from the Editor:
Thank you for reading this article. We're more reliant on your support than ever as the shift in consumer habits brought about by coronavirus impacts our advertisers.
If you haven't already, please consider supporting our trusted, fact-checked journalism by taking out a digital subscription.
Comments
 0 comments
Want to join the conversation? Please or to comment on this article.