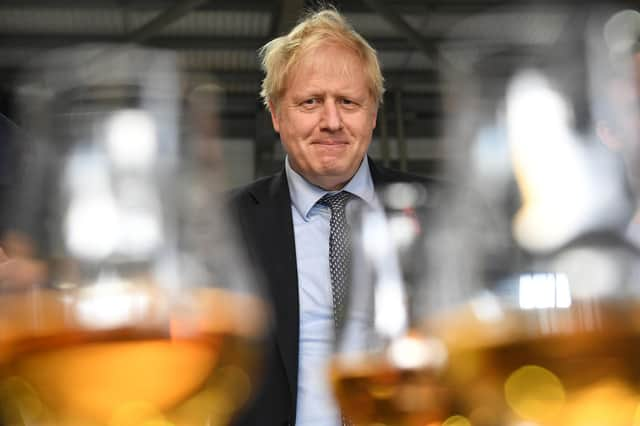 Eleven producers of whisky and spirits across Scotland and a further six in England are today getting the first phase of £10million funding in a bid to help them go green.
Having to apply for the funding, the successful distilleries will receive between £44,000 and £75,000 in the first phase of funding, helping them boost more environmentally friendly methods of production.
It includes Locogen Ltd in Edinburgh, Protium Energy Limited in Abdereen, and the European Marine Energy Centre in the Orkney Islands.
Energy and Clean Growth Minister, Kwasi Kwarteng, said: "Building back greener from the pandemic is something we can all raise a toast to.
"Every business can play a part in the green industrial revolution and this funding will allow UK distilleries to lead the way by making their production cleaner while also creating jobs."
UK Government Scotland Minister Iain Stewart added: "From Aberdeen and Glasgow to Orkney and South Uist, this funding will help create jobs, support local businesses and communities and build back greener ahead of COP26 in Glasgow later this year."
The Scotch whisky industry supports 40,000 jobs across the UK, with more than 10,000 people directly employed in Scotland.
The UK Government claims the funding will support the 7000 Scotch whisky jobs in rural Scottish areas, and create more jobs in future.
The funding announcement was welcomed by the Scotch Whisky Association, who said it was welcome step towards the UK's environmental targets.
It's Director of Industry Dagmar Droogsma said: "The Green Distilleries Fund is an important step on the industry's journey towards net-zero.
"It will help the industry test new technologies, like hydrogen, which can be rolled out at scale in future years and enable Scotch Whisky to further drive down emissions and protect the natural environment.
"With COP26 taking place in Glasgow this year, the Scotch Whisky industry has ambitious plans to build on the success of the last decade when distilleries cut greenhouse gas emissions by 34 per cent.
"There is more to do, but with continued support from the government the Scotch Whisky industry can continue to work towards a more sustainable future."
If you haven't already, please consider supporting our trusted, fact-checked journalism by taking out a digital subscription.