Scottish courtroom delays need to be treated as a 'national crisis'
Issues with prisoner escort contractors has led to significant delays in courtrooms all across the country
A Hamilton-based lawyer says "the whole of society will suffer" if delays to court proceedings are allowed to continue.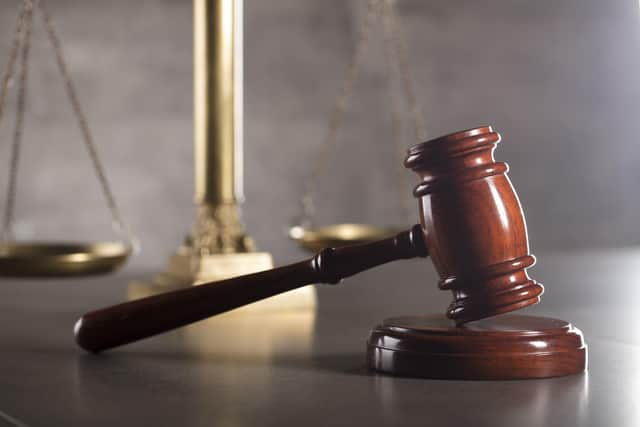 Now Matthew McGovern, who works out of Hamilton Sheriff Court, says this needs to be treated as a "national crisis".
Mr McGovern told the BBC: "The police arrest those suspected of committing an offence and they remain in the police station overnight. It is not the responsibility of Police Scotland to transfer them to court for their appearance, that's up to GeoAmey.
"But in Hamilton twice in the past month the court has sat past 10pm because of delays in getting prisoners there. On Monday it was after 8:30pm before the prisoners even arrived."
He added it would be "appalling" for these cases to simply be pushed back to the next working day because there was a "presumption of innocence" and they were entitled to be brought to court the next working day.
Mr McGovern added: "It is a national problem and a national crisis. If you don't have a functioning justice system, you don't have a functioning democracy. It is a disgrace."
He said using videolink technology so prisoners can appear in court without leaving the police station they are detained in would help cut down the number of delays, even though this is not a perfect solution.
The lawyer said many talented trainee solicitors were considering other areas of work instead because of this issue, and it meant the best talent would not be taking up careers in criminal defence.
He said: "Criminal defence is already unattractive because of decades of underfunding. A lot of talented trainees who would be a considerable asset to the justice system are sitting waiting until 8pm at night to have their cases dealt with, and they are looking at their colleagues in other areas of law who are better paid and thinking 'I'll do that as well'.
"The whole of society suffers from them leaving, because people want a fair system with able people within it. We cannot do our job if there are not sufficient numbers of us doing it."
A spokesman for GeoAmey said the company was "fully committed" to helping clearing the backlog of criminal cases, but stressed this had led to an increase in demand for its services.
They said: "This does, however, present challenges for all agencies. On Monday, more than 40 people were scheduled to be safely transported to Hamilton Sheriff Court, which has a capacity of only nine cells.
"This inevitably resulted in delays being experienced by court users.
"GeoAmey continually works with its partners to identify areas where we can improve the services we provide."
Comments
 0 comments
Want to join the conversation? Please or to comment on this article.