Research by the Institute for Fiscal Studies (IFS) said areas such as housing support, libraries, leisure centres, road maintenance and waste collection could all feel the squeeze.
It comes after a leaked document revealed councils estimate around 7,100 full-time equivalent jobs could be lost over the next three years as a result of the Scottish Budget.
The calculations were contained in a Convention of Scottish Local Authorities (Cosla) finance document that surveyed councils on the impact on the 2023/24 Budget projections.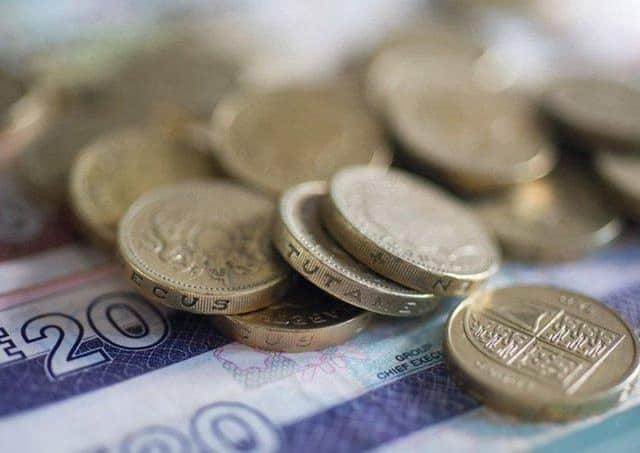 The IFS said the Government's grant funding for Scottish councils is set to fall by 0.8 per cent in real terms this April. Even if local authorities were to increase their council tax rates by 5 per cent, their overall funding would still fall by about 0.3 per cent in real terms, the think-tank said.
The body added the outlook for 2024/25 was more uncertain, but projections suggest the amount available for all public services is set to fall by 1.6 per cent. If grant funding for councils is cut in line with this, overall funding for councils would fall by around 0.5 per cent in real terms compared with the previous year, even if council tax was increased by 5 per cent. Cuts could be even greater if more spending is instead funnelled into the NHS or the transition to net zero.
The IFS said this contrasts with the outlook in England. Extra cash down south – targeted at social care – means that even if council tax is frozen in cash terms, funding for English councils and schools will increase by around 3 per cent in real terms in 2023/24, and by 2 per cent in 2024/25. If council tax is instead increased by 5 per cent a year, the increases would be 4.5 per cent and 3.7 per cent in these two years, respectively.
David Phillips, an associate director at the IFS and an author of the new report, said: "Scottish councils faced smaller cuts during the 2010s than those south of the border, with schools and early-years childcare the biggest beneficiaries of this. Indeed, by 2021/22, Scottish pupils were benefiting from around a quarter more spending each than English pupils. The Scottish Government will be hoping that this starts to translate into improved educational performance soon, given concerns about Scotland's decline in international educational rankings.
"Looking ahead though, these trends look set to start to reverse. Scottish councils' funding is likely to fall in real terms over the next two years. At the same time, funding for English councils and schools is set to see a not insignificant funding boost. If Scottish councils are directed to protect social care and schools from cuts, that will intensify the squeeze on other services, which often bore the brunt of earlier rounds of austerity."
Under the Scottish Government's Budget proposals, which passed the first parliamentary hurdle on Thursday, councils will have full autonomy to set local authority tax rates, unlike in recent years when a cap was enforced.
Ministers have indicated action would be taken to stop cuts to teacher numbers, although an announcement on what form this would take has yet to be made. Cosla has called this an "unnecessary and unwanted attack" on the democratic mandate of councils.
Katie Hagmann, Cosla's resources spokesman, previously indicated council tax rises of as much as 10 per cent were "on the table".
Cosla leaders held an emergency meeting on Friday and agreed to approach the Scottish Government "seeking urgent further discussions around their expectations for education". A spokesman said: "There was agreement that Scottish Government expectations cannot be met unless additional necessary resources are provided. Council leaders re-emphasised their great disappointment with the approach taken by Scottish Government on this matter, which is neither in the spirit of partnership working nor recognises councils' legitimate authority to make decisions on the services they deliver on behalf of their local communities."
Conservative MSP Miles Briggs said councils faced a "funding crisis" as a result of the extent of Government cuts.
He said: "Local council budgets have been deeply damaged by years of savage cuts and systemic underfunding from the SNP Government. The fact that local authorities may still face real-term cuts even after a 5 per cent tax increase lays bare just how bad the situation actually is – even if they attempted to hammer hard-working Scots, it would not come close to fixing the black hole in their finances.
"The SNP Government has passed the buck on funding decisions onto councils. Now local communities are paying the price with job and services losses.
"The SNP must accept that our local authorities are facing a funding crisis and agree to fair settlements so that councils can keep providing the services that we all need, without hitting hard-working families with council tax hikes."
A Scottish Government spokeswoman said: "The Scottish Government's settlements from the UK Government have suffered a decade of austerity with average real terms cuts of over 5 per cent, equating to a loss of £18 billion.
"Despite this, Scottish ministers have listened to councils and are increasing the resources available to local government in 2023/24 by over £570 million, a real-terms increase of £160.6m or 1.3 per cent, compared to the 2022/23 Budget figures."