Social justice secretary Shona Robison said more than 400,000 children will be eligible, with the devolved benefit expected to lift 50,000 children out of poverty in 2023/24.
It comes after Nicola Sturgeon branded the impact of Chancellor Rishi Sunak's Spring Statement on those on the lowest incomes "disgusting and indefensible".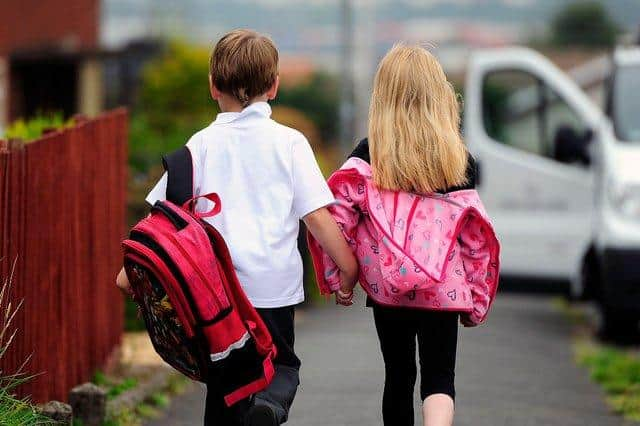 Ministers previously announced the Scottish Child Payment will be doubled to £20 per week per child from April.
Speaking in Holyrood, Ms Robison said: "We will double the 'game-changing' Scottish Child Payment to £20 in just over a week and extend the payment to children under 16 by the end of this year.
"However, I'm pleased to announce that we will go further still, and we'll increase its value again to £25 per week per child by the end of 2022."
Ms Robison also announced £10 million a year will be spent on mitigating the effects of the UK Government's benefit cap.
She said modelling projects that as a result of actions taken since 2017, 60,000 fewer children will live in relative poverty by 2023.
The new measures form part of a plan aimed at tackling child poverty.
The Child Poverty (Scotland) Act 2017 requires the Scottish Government to publish a plan and provide a ministerial statement at regular intervals.
Scottish Conservative MSP Miles Briggs said his party had supported calls to increase the Scottish Child Payment.
But he said the latest plan lacked action to ensure children were not living in temporary or unsuitable accommodation.
Scottish Labour's Pam Duncan-Glancy said the costs of mitigating the benefit cap could be greater than the £10m that had been allocated.
Peter Kelly of the Poverty Alliance said: "A clear message from Poverty Alliance members ahead of the new plan was to 'put money in people's pockets'.
"Commitments to increase the Scottish Child Payment to £25 by the end of this year and to mitigate the unjust benefit cap are therefore welcome.
"However, there is significant scope to go much further to ensure that cash makes it to those who most need it."