Blackpool MP Scott Benton said "politically motivated complaints" about the offence that carries a maximum fine of £500 are "not good use of frontline resources".
Lancashire Police said it is considering the case after the Prime Minister apologised for the "brief error of judgment" as he carried out a series of visits on Thursday.
Labour said it would be "very serious" if Mr Sunak was to receive a second fine, having paid a fixed-penalty notice during the "partygate" scandal while chancellor.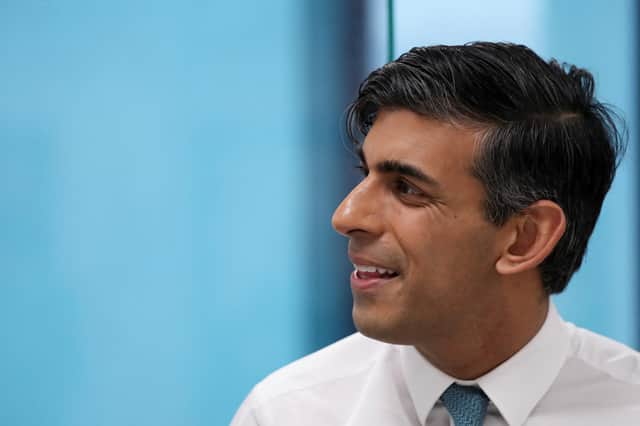 Mr Benton said while the force does an "amazing job", he believes "their time is better spent investigating serious crime which impacts on my constituents".
He added: "The vast majority of people would think that politically motivated complaints about a seatbelt are not good use of frontline resources."
Mr Sunak was spotted not wearing his seatbelt in an Instagram video he filmed to promote levelling-up funding during a visit to the North of England.
Downing Street said Mr Sunak "fully accepts this was a mistake and apologises".
A spokesman added: "The Prime Minister believes everyone should wear a seatbelt.
"It was an error of judgment, he removed it for a short period of time to film a clip, which you've seen, but he accepts that was a mistake."
There are a few exemptions for failing to wear a belt, including when a car is being used for police, fire and rescue services and for certified medical issues.
Downing Street said it does not believe there is an exception for travelling in a ministerial car.
Lancashire Police said: "We are aware of the matter and we will be looking into it."
The belt error capped off a challenging day for Mr Sunak that started with criticism of him using a jet for a series of domestic trips rather than travelling by train.
He risked angering Tory MPs calling for tax cuts by telling an audience they are "not idiots" so understand the reasons why he cannot not deliver immediate cuts.
Labour frontbencher Nick Thomas-Symonds told Sky News: "It is very serious, it says a great deal about the depths of which this Conservative Government has sunk that we're here talking about the Prime Minister on potentially his second police fine.
"That's just the evidence we need to clean up politics."
Road groups including the AA warned that "no matter who you are, it is important to wear your seatbelt".
Liberal Democrat deputy leader Daisy Cooper said: "It seems like the PM is getting too used to flying around in private jets that he's forgotten to wear a seatbelt in a car.
"The fact he's breaking a basic law is just embarrassing and frankly dangerous."
Last year Mr Sunak was fined by the Metropolitan Police for attending a gathering to mark the then-PM's 56th birthday in spite of the coronavirus restrictions in place.