Scotland urged to disclaim Rockall to distance from UK's "last act of colonialism"
Scotland should abandon its claim on the remote island of Rockall and let the United Nations decide which nations have rights over the disputed territory, according to independent MSP Andy Wightman.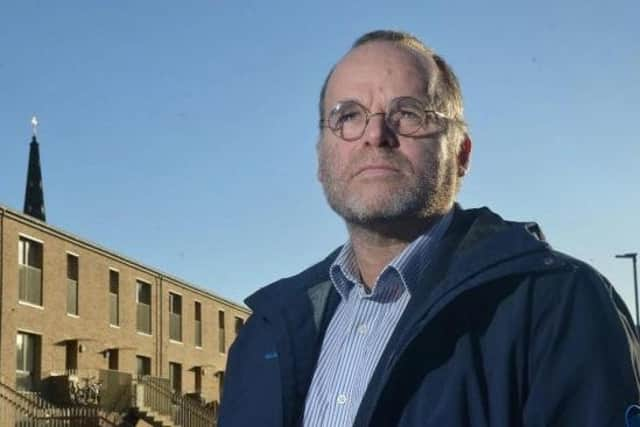 Mr Wightman, who recently resigned from the Scottish Green Party, has previously described the UK's claim of sovereignty over the jagged outcrop as "the last act of colonialism" of the British Empire.
Rockcall was claimed by the UK in 1955 and was officially designated part of Scotland in 1972.
Control of its waters was handed over to the Scottish Crown Estate in 2017.
Now the MSP has lodged a motion in the Scottish Parliament, calling on ministers to "disclaim" the rock in a bid to distance Scotland from complicity in such "land grabs".
In the motion he acknowledges "recent actions by the Marine Scotland patrol boat, the Jura, in boarding the Irish fishing vessel, the Northern Celt, and asserting authority over fishing in the 12-mile zone around the island of Rockall".
He also states: "Rockall was annexed by the British Crown following advice from the Colonial Office and exercise of a royal warrant by Captain Connell of HMS Vidal on 18 September 1955, and that this was the last annexation of territory in the British Empire".
Mr Wightman asserts that "colonial annexation by the British Crown is not an internationally recognised means of establishing sovereignty over any territory", and urges the Scottish Government "to formally disclaim sovereignty over Rockall".
He further invites the UK government to "initiate international dialogue" to establish the status of Rockall in international law".
A message from the Editor:
Thank you for reading this article. We're more reliant on your support than ever as the shift in consumer habits brought about by coronavirus impacts our advertisers.