The proposals for 2023/24 set a maximum uplift of 5 per cent where there are justifying circumstances and suggests a £1,500 cash boost for workers earning £25,000 or less.
Deputy First Minister and interim finance secretary John Swinney said the recommendations, which are in line with the UK Government's recommended pay rise for public sector workers, takes into account the cost-of-living crisis.
However, it recognises the "constrained funding" and "impact of pay deals" on public sector organisations.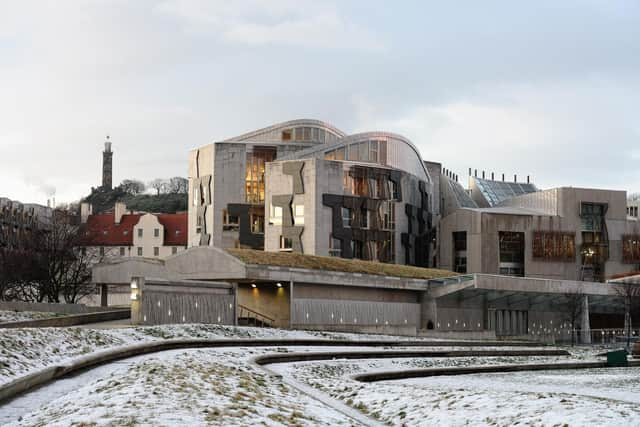 Many public sector organisations have been calling for an inflation-busting pay increase, which would be in excess of 10.1 per cent.
Mr Swinney said public bodies may be required to "take decisions on the size and shape of their workforce to ensure affordability in the medium term".
The strategy also requires public bodies to pay the real living wage of £10.90 per hour, including for internships and apprenticeships. The commitment to no compulsory redundancies will be upheld, alongside the delivery of a pilot four-day working week.
Employers are also encouraged to standardise to a 35-hour working week with provisions recommended to help staff disconnect from work.
The pay strategy will apply to around 52,000 staff in the Scottish Government and its associated agencies, but will also act as a reference point for other parts of the public sector workforce, including NHS Scotland, firefighters and police officers, teachers and further education workers.
Mr Swinney also said the £320 million allocated to the Scottish Government in Barnett consequentials following the UK Government Budget was not enough to fund public sector pay deals, meaning the pay increases would have to come from elsewhere in the Budget.
He said: "This pay strategy focuses on making sure we balance fairness with affordability and sustainability of public finances while recognising the vital contribution of public sector workers in Scotland.
"The Scottish Government sees fair public sector pay deals and a policy of no compulsory redundancies as a response to the cost-of-living crisis and the strategy continues to promote our progressive approach to pay, including cash uplifts for those on low incomes."