Scotland retail leaders call for business rates freeze ahead of Autumn Statement
The Scottish Retail Consortium said an inflation-linked hike could add £540m to UK firms' bills
Retail leaders have renewed calls for a business rates freeze ahead of Chancellor Jeremy Hunt's autumn statement next week.
David Lonsdale, director of the Scottish Retail Consortium (SRC), said an inflation-linked hike could add £540 million to UK retailers' bills.
This would "put upward pressure" on shop prices and undermine efforts to rejuvenate high streets, he insisted.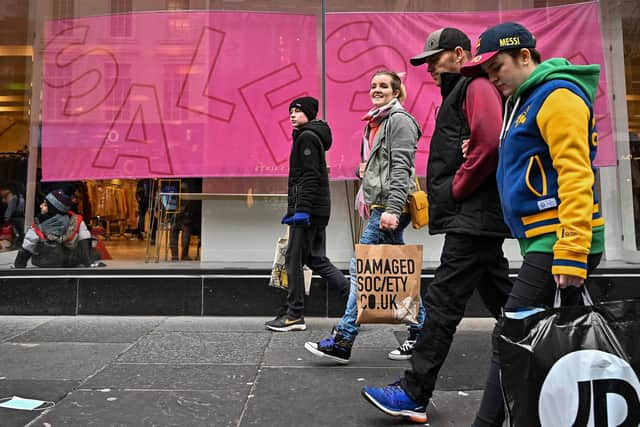 Non-domestic rates are devolved, but the SRC said many Scottish firms also have a footprint down south. Meanwhile, devolved administrations often mirror UK Government changes.
Elsewhere, the SRC is calling for the Chancellor to reinstate VAT-free shopping for international visitors in a bid to "pep up the economy".
"The retail industry is seeking action from the Chancellor on two fronts, to reduce the cost of doing business and to perk up demand," Mr Lonsdale told Scotland on Sunday.
"Retailers are striving to keep down prices for shoppers. However, an inflation-linked rise in the business rate next spring could add £540 million to UK retailers' rates bills and undermine their ability to drive down prices on shop shelves. A rates freeze on the other-hand would help retailers keep down prices and deliver a more coherent effort to supporting retail destinations and town centres still reeling from the pandemic, building on the Prime Minister's recently announced £1 billion 'long term plan for towns'.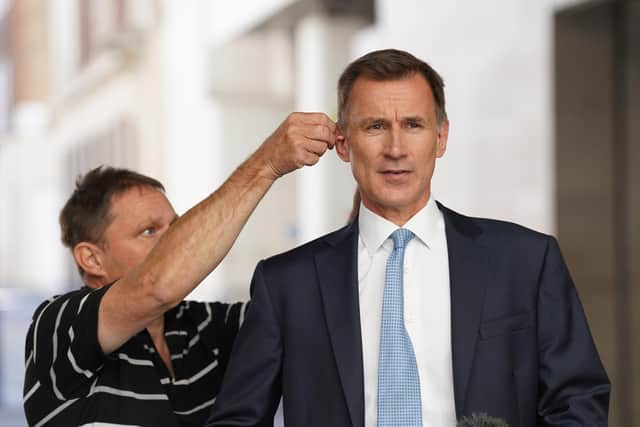 "Scotland's retailers will also watch to see whether the UK Government continues its retail, hospitality and leisure sectors' rates relief into 2024-25. Shops here in Scotland have missed out on the 75 per cent rates discount, unlike counterparts in Wales and England. If the relief is extended it should equally apply in Scotland.
"To pep up the economy a fresh effort should be made to attract visitors from abroad. High spending visitors make a valuable economic contribution through the purchase of goods and holidaying here, yet international tourist spend has shifted to the Continent because of the tax savings they offer. Reinstating tax-free shopping would lift international visitor numbers, generate revenues and jobs in retail, tourism and hospitality here in Scotland, and boost growth."
Mr Hunt's statement on Wednesday comes after Office for National Statistics data put inflation at 4.6 per cent in October.
Multiple reports have indicated the Chancellor could move to cut inheritance taxes, although no final decision is believed to have been made. The Financial Times also said Mr Hunt will hope to make tax breaks for business permanent.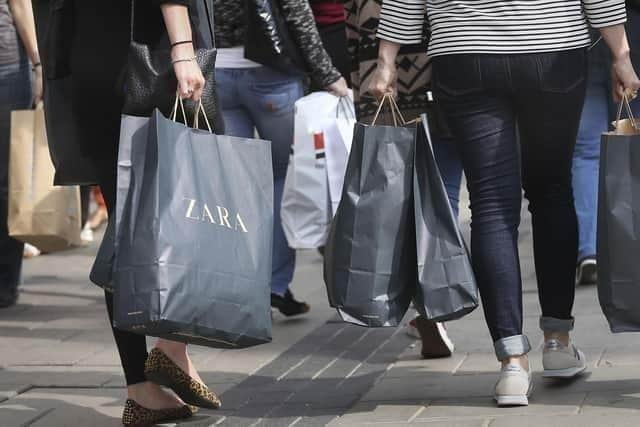 He used the Budget in March to announce a three-year policy of "full expensing" to ensure every single pound a company invests in IT equipment, plant or machinery can immediately be deducted in full from taxable profit. Labour and Tory MPs have urged Mr Hunt to make this a permanent change, with the Chancellor noting this would be a £10 billion commitment if implemented.
The autumn statement will form part of another crunch week for the Prime Minister, as he and ministers seek to bounce back from the blow delivered by the Supreme Court to the flagship Rwanda asylum policy. The defeat at the country's highest court prompted anger and frustration among restive right-wing backbenchers, many of whom have also been pressuring the Chancellor to cut taxes.
Comments
 0 comments
Want to join the conversation? Please or to comment on this article.