Scotland 'cannot go into election' without tackling misinformation first, SNP MP warns
Scotland cannot go into this year's Holyrood election without tackling misinformation and must launch a national strategy to combat cyber threats, a SNP MP has warned.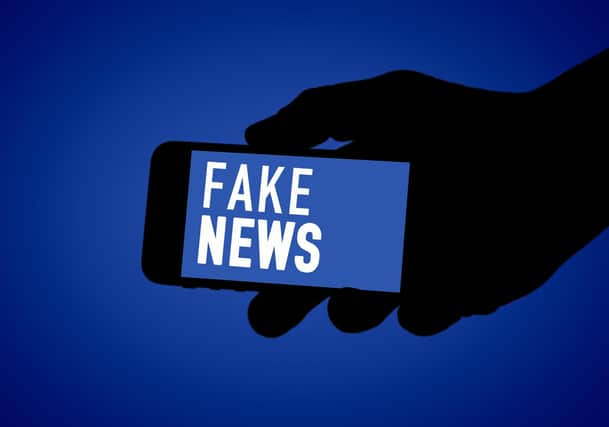 Stewart McDonald has pointed to the rise of fake news in the US and Russia and called for action now to protect May's vote.
Writing in The Scotsman, the SNP's shadow defence spokesperson also suggested an ambassador for hybrid affairs was needed to tackle the issue.
He said: "In Scotland we've been basking in a false sense of security that it couldn't happen here. It can.
"My fellow politicians will tell you that there's an uptick in bot activity on social media.
"Accounts that have been dormant for years with quite literally zero activity are all of a sudden passionate about Scotland's constitutional future – and they're on both sides of the nationalist and unionist divide, tweeting the same things word for word and sharing the same dubious articles. Who's behind them?
"As Scotland's party of government, we carry a responsibility to lead the debate on countering disinformation, but it can only succeed if it's cross-party and reaches out to academics, civil society groups and the tech industry.
"It requires a clear-eyed assessment of the disinformation problem in Scotland and a well-resourced national strategy to counter it and build strong media literacy and information resilience amongst our citizens."
Mr McDonald explained it wasn't just about social media and the internet, but also trustworthy news outlets such as Russia Today, which continues to feature former first minister Alex Salmond.
The Glasgow South MP said: "Outlets such as RT, Sputnik and Press TV are well financed and experienced in sowing discord, promoting conspiracy theories and, more recently, undermining public health information about the pandemic and vaccine.
"Those who take their money should feel considerable shame.
"We can't go into an election without talking about this."
Mr McDonald suggested acting had nothing to do with independence and said an ambassador for hybrid affairs would be an "investment".
He explained: "A Scottish ambassador could work with the UK Government, international bodies and foreign governments to learn and share best practice.
"You don't need to support independence to see that a senior Scottish Government official tasked with pulling in and sharing best practice on threats and vulnerabilities here in Scotland makes sense.
"As one former UK national security figure, himself a committed unionist told me, 'the answer to this doesn't always lie in Whitehall'."
Mr McDonald said if the UK Government failed to act, Holyrood must do so itself.
He said: "The recommendations in the Russia Report – a good place to start – shouldn't be any different, and if the UK Government won't implement them, then why don't we?".
Responding to the piece, Scottish Conservative shadow culture spokesman Maurice Golden insisted all parties must do their bit.
She said: "Every political party has a duty to counteract disinformation spread online.
"However, the SNP's plans to set up their own fake news service simply won't work. They have some nerve talking this up given the amount of misinformation that they routinely spin on a daily basis.
"If the nationalists committed to stop spreading disinformation, then that at least would give this project a fighting chance of being remotely credible."
If you haven't already, please consider supporting our trusted, fact-checked journalism by taking out a digital subscription.
Comments
Want to join the conversation? Please or to comment on this article.