Rwanda ruling: Rishi Sunak promises emergency legislation as Suella Braverman demands European Convention on Human Rights block
Rishi Sunak has promised emergency legislation and a new treaty with Rwanda to ensure his flagship asylum policy is not blocked again after the Supreme Court ruled it unlawful.
​The Prime Minister said he would end the "merry-go-round" of legal challenges with a law to deem the east African nation a safe country after his plans to "stop the boats" were blocked.
But he faces intense pressure from the Tory right, as sacked home secretary Suella Braverman demanded Mr Sunak introduces "emergency legislation" blocking off the European Convention on Human Rights (ECHR) and other routes of legal challenge.
The UK's highest court on Wednesday rejected the UK Government's appeal over its policy of removing asylum seekers to Rwanda if they arrive by unauthorised means.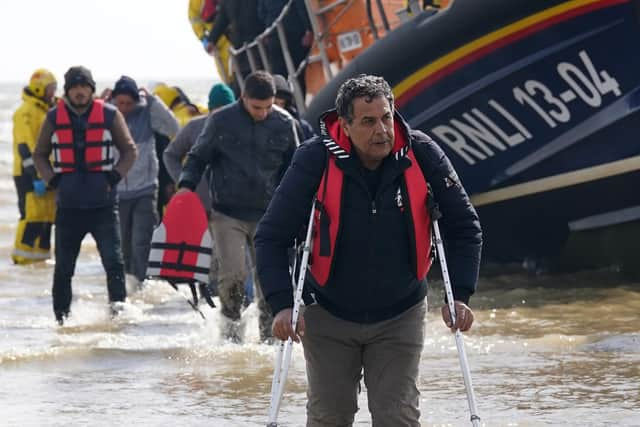 The five senior justices unanimously ruled the plans were unlawful because there was a risk genuine asylum seekers could be forced back to their country of origin by Kigali.
Mr Sunak pinned his hopes firstly on brokering a new treaty with Kigali that will provide a legal guarantee that asylum seekers will not be removed from Rwanda.
"But we need to end the merry-go-round," he told a Downing Street press conference. "So I'm also announcing today that we will take the extraordinary step of introducing emergency legislation.
"This will enable Parliament to confirm that with our new treaty, Rwanda is safe."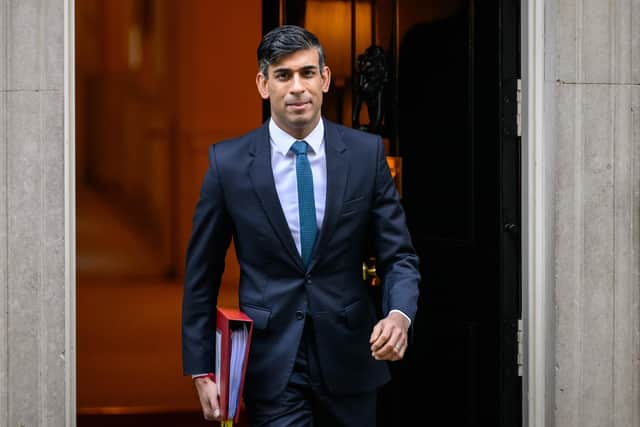 He said it would also "make clear that we will bring back anyone if ordered to do so by a court", meaning migrants sent to Kigali could then be brought back to the UK.
But Mr Sunak repeatedly refused to say whether the first removal flight to Kigali would take off before the next general election, only saying he was aiming for "the spring".
The Prime Minister said he would be "prepared to do what is necessary" if the courts intervened "against the expressed wishes" of MPs.
He warned of challenges in the European Court of Human Rights, but said he was prepared to "revisit those international relationships to remove the obstacles in our way".
"So let me tell everybody now, I will not allow a foreign court to block these flights," he said.
Home Office officials have been unable to say what will happen to the asylum seekers who remained in Rwanda after their claims were rejected, if they would not be removed.
Britain is expected to pay Rwanda more money for the new treaty, having already handed over £140 million under the plans that have seen not one asylum seeker removed since it was announced in April 2020.
The Prime Minister was keeping the threat surrounding the ECHR on the table as Mrs Braverman was waiting in the wings to challenge his authority after being sacked.
She said Mr Sunak must change the law to prevent legal challenges, arguing there was "no chance of curbing illegal migration within the current legal framework".
"We must legislate or admit defeat," she wrote on social media, before an ally made clear she believed Mr Sunak's emergency plans were "more magic tricks" that would end up back in the courts.
The New Conservatives grouping of MPs said the judgment felt "existential" for the party, while deputy chairman Lee Anderson said ministers should "ignore the law" and start removing asylum seekers immediately. Mr Anderson described the Supreme Court judgment as a "dark day for the British people".
Mr Sunak's plan did echo the demand of former prime minister Boris Johnson, who argued the "only one way to end the legal blockade on Rwanda" was for a law to designate Rwanda a "safe" country.
Labour leader Sir Keir Starmer demanded an apology to the nation from Mr Sunak for wasting millions of pounds of taxpayers' cash on the "ridiculous, pathetic spectacle".
Supreme Court president Lord Reed ruled there would be a risk of Rwanda returning genuine asylum seekers to face "ill treatment" in the country they had fled.
He made it clear in his summary of the judgment that the ECHR was not the only international treaty relevant to the court's decision, which also took into account domestic law.
In the Commons, new home secretary James Cleverly said ministers had been working with Rwanda in recent months to "provide the certainty that the court demands". But he said that he did not believe disregarding the ECHR or the Refugee Convention was "necessary".
Mr Sunak told Rwandan president Paul Kagame in a call that he remained firmly committed to their asylum partnership.
Lord Reed agreed with the Court of Appeal decision earlier this year that there were "substantial" grounds to believe there was a "real risk" of refugees being returned by Rwanda to their home countries.
But he made it clear that the judgment was based only on the current failure to "eliminate the risk" there and said the changes needed to reduce this "may be delivered in the future".
Campaigners welcomed the verdict, with the Freedom From Torture charity hailing it as a "victory for reason and compassion".
Steve Smith, chief executive of the Care4Calais refugee charity, said: "The Supreme Court's judgment is a victory for humanity."
Evidence from the UNHCR, the United Nations' refugee agency, cited Rwanda's 100 per cent rate of rejection of claims from countries in conflict zones such as Syria, Yemen and Afghanistan.
Comments
 0 comments
Want to join the conversation? Please or to comment on this article.