Ross Thomson: Sexual assault allegations against former Conservative MP dismissed
Sexual assault claims that ended the Westminster career of Boris Johnson's former Scotland campaign chairman were unfounded, an official inquiry has ruled.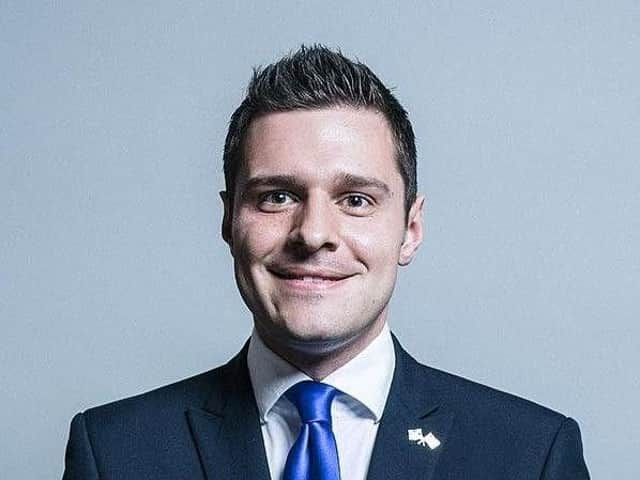 Ross Thompson cleared of sexual assault allegations.
The parliamentary Commissioner for Standards have announced that they will not uphold complaints made by Labour MP Peter Sweeney that he was groped by former MP Ross Thomson last year.
Mr Sweeney, 31, declared just before last year's general election that he had been repeatedly molested by Ross Thomson, 33, in the Commons bar - Strangers' Bar - in 2018.
The Labour MP's claims that Mr Thomson tried to fondle his genitals as well as force his hand down his trousers for 15 minutes were found to be false and malicious by an independent investigator in the inquiry which lasted 19 months.
In a statement, Mr Thomson, who decided not to run in the 2019 general elections as a result of the allegations, said he looks forward to 'drawing a line under this ordeal' as he described the last two years 'a living hell'.
The Parliamentary Commissioner for Standards has now finished an investigation into the allegations and has cleared Mr Thomson of any breach of Parliament's misconduct policy.
The commissioner also concluded that Mr Thomson's behaviour was not sexual in nature and ruled that there was insufficient evidence to find Mr Thomson had groped Mr Sweeney.
Mr Thomson said in a statement on Twitter this morning: 'The Parliamentary Commissioner for Standards will not uphold complaints made against me last year and I welcome this decision.'
He said: "It is regrettable that I had to wait this long to clear my name' but that he was 'satisfied that the independent inquiry was both extensive and robust.
"The last two years have been a living hell, with these false allegations triggering a barrage of unfair headlines and unrelenting abuse on the street and online.
"I was forced to give up the job I loved, making myself and my office staff unemployed.
"Furthermore my reputation has been irreparably damaged by these lies."
He concluded: "I am currently exploring all legal avenues and I look forward to drawing a line under this ordeal and finally moving on with my life."