Rosebank oil field would still go ahead under Labour if given approval, says Anas Sarwar
The Scottish Labour leader said oil and gas will play a role for decades to come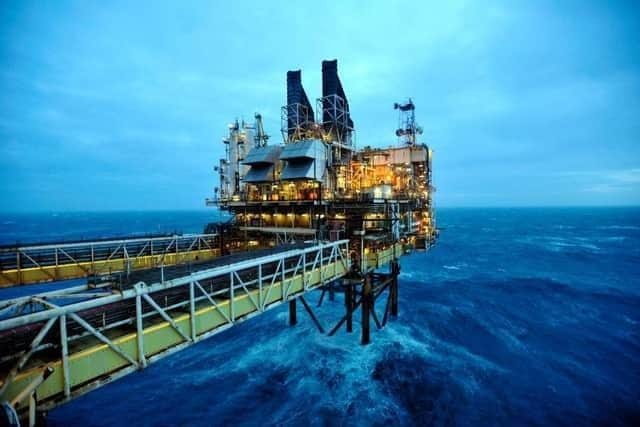 The controversial Rosebank oil and gas field would still go ahead under a Labour Government if it is given approval, the leader of Scottish Labour has said.
Anas Sarwar said his party would "honour any licenses that are granted" and insisted fossil fuels will play a role for decades to come.
It comes after Labour announced plans to ban new oil and gas extraction licenses in the North Sea, sparking a backlash from trade unions.
Rosebank, which lies west of the Shetland Islands, is one of the largest such fields in the North Atlantic, capable of producing up to 500 million barrels of oil.
Scientists have warned that giving it the green light would make it much more challenging to limit the global average temperature to 1.5C above pre-industrial levels.
Asked about Rosebank, Mr Sarwar told ITV Border: "We would honour any licenses that are granted, and that demonstrates that we're not suggesting a cliff-edge – we are recognising that oil and gas will play a role for decades to come.
"But the future for our energy supply lies in hydrogen, onshore wind, offshore wind, carbon capture – I would also argue nuclear power as well. That's where the opportunity lies, and right now the strategic investments are not taking place."
Put to him that this "blows a massive hole" in his party's green credentials, Mr Sarwar said: "There is no decision yet made on Rosebank, so our argument would be to invest in those new technologies and alternatives in the future. But we are saying we recognise – we're not in government right now, and if we were in government we would honour any new licenses that are granted because, of course, businesses need to have that confidence in terms of making those strategic investments."
Last month, climate protesters gathered outside Norwegian oil giant Equinor's London offices to oppose the company's plans to develop Rosebank.
The International Energy Agency has previously said there must be no new investment in oil and gas if the world is to become net zero by 2050, while the Intergovernmental Panel on Climate Change said emissions from existing fossil fuel infrastructure are already set to push global temperatures beyond safe limits.
Equinor has said Rosebank will have a lower carbon footprint than other fossil fuel projects on the UK Continental Shelf, but its calculations relate only to its operations and exclude emissions from burning the fuel itself. The company also said that investing in oil and gas will help the UK's energy security and it is unhelpful for Western democracies to stop developing their resources.
Sir Keir Starmer, the UK Labour leader, was challenged over his party's policy as he addressed the GMB's conference in Brighton.
He said: "What I will never let happen is a repeat of what happened in coal mining, where an industry came to an end and nobody had planned for the future."
He stressed oil and gas "are going to be part of the mix for decades to come, into the 2050s".
Comments
 0 comments
Want to join the conversation? Please or to comment on this article.