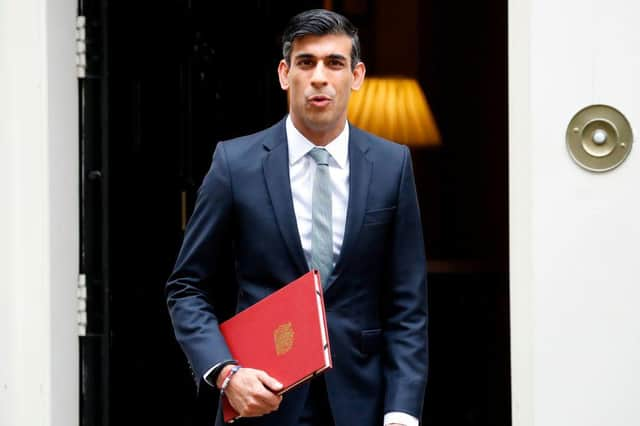 Chancellor of the Exchequer Rishi Sunak unveiled a series of economy-stimulating measures to the House of Commons on Wednesday.
A cut to stamp duty tax and a slashing of VAT were among the measures unveiled by the Chancellor, aimed at offsetting the negative economic impacts caused by the coronavirus pandemic and lockdown.
Speaking to fellow MPs during his Summer Statement on 8 July, the Chancellor said the aim of the plan is to "protect, support and create" jobs.
He added: "where problems emerge, we will confront them. Where support is justified, we will provide it. Where challenges arise, we will overcome them."
Mr Sunak unveiled that VAT was to be cut from 20% to 5% on food, accommodation and attractions.
He said: "at the moment, VAT on hospitality and tourism is charged at 20%.
"So I've decided, for the next six months, to cut VAT on food, accommodation and attractions."
Mr Sunak said that the measure will come into force from July 15 until January 12.
He noted: "this is a £4 billion catalyst for the hospitality and tourism sectors, benefiting over 150,000 businesses, and consumers everywhere - all helping to protect 2.4 million jobs."
Stamp duty threshold lifted
In a widely anticipated move the Chancellor raised the threshold that stamp duty tax is paid in England and Northern Ireland.
He said: "Right now, there is no stamp duty on transactions below £125,000.
"Today, I am increasing the threshold to £500,000. This will be a temporary cut running until March 31 2021 - and, as is always the case, these changes to stamp duty will take effect immediately.
"The average stamp duty bill will fall by £4,500. And nearly nine out of 10 people buying a main home this year will pay no stamp duty at all."
The Chancellor also implemented measures to encourage customers to return to restaurants, cafes and pubs.
He told the Commons: "I can announce today that, for the month of August, we will give everyone in the country an 'Eat Out to Help Out' discount.
"Meals eaten at any participating business, Monday to Wednesday, will be 50% off, up to a maximum discount of £10 per head for everyone, including children. Businesses will need to register, and can do so through a simple website, open next Monday.
"Each week in August, businesses can then claim the money back, with the funds in their bank account within five working days."
In another widely anticipated move the government revealed an incentive for businesses to hire trainees.
Mr Sunak said: "We'll pay businesses to hire young apprentices, with a new payment of £2,000 - and we'll introduce a brand new bonus for businesses to hire apprentices aged 25 and over, with a payment of £1,500."
He added that an additional £1 billion would be given to the Department for Work and Pensions with the aim of getting people back into work.
Home owners will also benefit from the "Green Homes Grant".
The £2 billion fund aims to help homeowners and landlords apply for vouchers to make their properties more energy efficient.
The Chancellor also announced the "kickstart scheme" to help young people secure jobs.
Rishi Sunak told the Commons: "The kickstart scheme will directly pay employers to create new jobs for any 16 to 24-year-old at risk of long-term unemployment. These will be new jobs - with the funding conditional on the firm proving these jobs are additional. These will be decent jobs - with a minimum of 25 hours per week paid at least the national minimum wage."
Mr Sunak said employers will need to provide training and support to find a permanent job, adding: "If employers meet those conditions, we will pay young people's wages for six months, plus an amount to cover overheads."