Sir Keir starts the year out of government, but with all polling showing he is on course to enter it, having seen off three prime ministers last year.
For Mr Sunak, he has put a sticking plaster over the damage caused both to his party and the public purse by his predecessor Liz Truss, but still has work to do.
But listening to both men this week, it was clear they are wary of overpromising or setting themselves targets they cannot meet.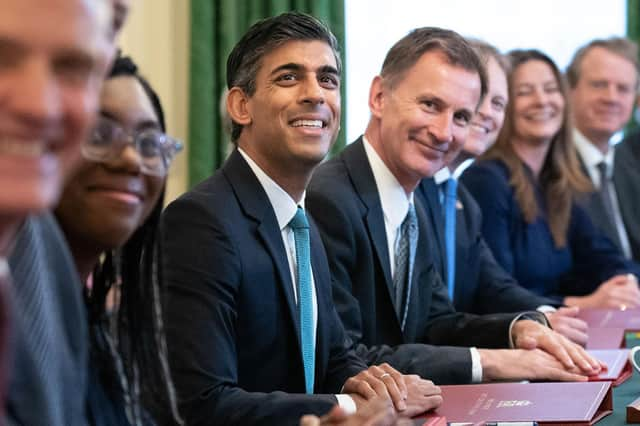 So what are the key issues outlined and what is the difference between what they are both offering?
During his speech, Mr Sunak called for a dialogue, saying his door was "always open" to dialogue, with talks the only way to resolve the crisis.
Behind this open rhetoric lies the fact Mr Sunak is considering legislating to allow employers to sue trade unions and sack workers.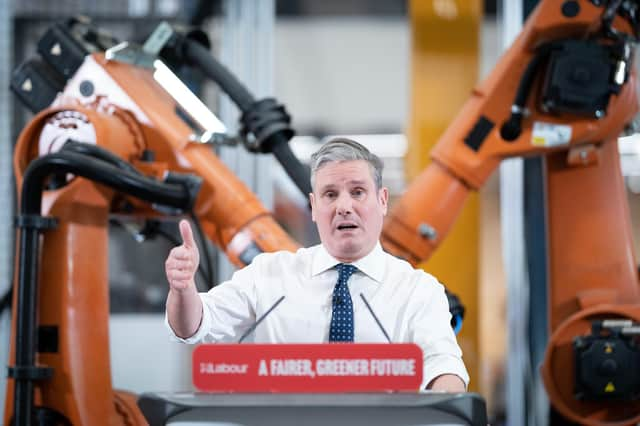 Sir Keir dismissed the idea during his speech, saying legislation was not the way to end industrial disputes.
The Labour leader has not joined his counterpart in condemning the strikes, but has not defended them either, just workers' right to take industrial action.
Mr Sunak said the Government will "halve inflation this year to ease the cost of living and give people financial security", something already forecast to happen.
He also promised to grow the economy, something that again seems likely given the UK is one of the world's few advanced ones not to grow this year.
Sir Keir meanwhile warned a future Labour government would not "spend our way out" of the "mess" inherited from the Conservatives.
In reality, neither leader offered real policy to change things, instead just warning of difficult decisions.
The Prime Minister promised NHS waiting lists would fall, but blamed Covid-19 and the impact of the flu cases and Strep A being the causes behind the delays.
He offered no speech into how this pledge would be achieved, nor a timeframe for delivering it.
Sir Keir meanwhile claimed addressing the NHS workforce was "central" to resolving issues in the health service, but again offered no plan for how this would happen.
Mr Sunak promised to stop small boats crossing the Channel, with new laws expected to prevent it. Much like his other pledges, how this would be done was unclear.
This was echoed by Sir Keir, who instead of new laws said his Government would crack down on criminal gangs and speed up the asylum process.
Both men are appealing to the same voters, with different, albeit vague, solutions to what they care about.
Both leaders talked up Brexit, with the Prime Minister saying the UK must "seize the opportunities" on from leaving the EU in 2016.
He stressed there were "new opportunities and freedoms to do that", but did not expand upon them.
Meanwhile Sir Keir promised his party would properly deliver on the Brexit campaign message 'take back control' as he promised to turn it from a "slogan to a solution".
Labour are wearing Tory clothing to steal their voters, without his plans to devolve power not really being linked to it.
Both leaders lack policies and, for now, will continue to rely on framing to win the argument.