Simon Coveney said the "deeply harmful" move would also send a message that the UK Government "will set aside international law" when it suits it.
It comes as Boris Johnson is due to travel to Belfast for crisis talks amid continuing political deadlock over the protocol.
EU leaders have warned of retaliatory measures if the UK acts unilaterally to suspend or change the agreement, which governs post-Brexit trading arrangements, in the face of unionist opposition.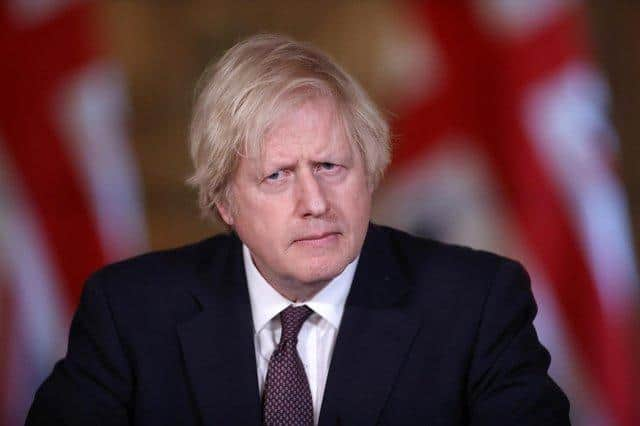 Mr Coveney insisted the EU did not want a trade war at a time of heightened tensions, but said there would be a "consequence" if the UK abandoned its obligations.
He told Sky's Sophy Ridge on Sunday: "What I see at the moment is a British Government making statements and briefing against the EU, and creating a lot of tension in my country, your closest neighbour, and also potentially being on the verge of making a decision that could fundamentally undermine the functioning of the institutions of the peace process in Northern Ireland.
"Let's not forget, this is not only about unionism, of course it needs to be partly about unionism, but a majority of people in Northern Ireland voted against Brexit and would vote against Brexit again in the morning if it was put to them.
"A majority of people in Northern Ireland are in favour of the protocol because they see that it does a reasonable job to manage the disruption of Brexit in the Irish circumstances.
"There is a minority, a large minority within unionism, who are unhappy with the protocol.
"There are solutions that we can put in place that can ease that concern and that's what we need to focus on doing together, as opposed to the British Government acting on its own, illegally in a way that doesn't reflect majority opinion in Northern Ireland and perhaps, most importantly, sends a message to the world that this British Government when it suits them will set aside international law.
"What's happening at the moment has forced Ireland into taking a much more strident position and responding honestly to the unhelpful briefings that we're getting from very, very senior levels within the British Government this week, which seems to be laying the groundwork for a decision which, I believe, could be deeply harmful for the relationship between Britain and Ireland, if we don't see sense in the next few days."
UK Business Secretary Kwasi Kwarteng argued that under Article 16 of the protocol, the government was entitled to act unilaterally to protect political stability.
He told the BBC's Sunday Morning programme: "There has been a lot of talk, a lot of threats, about what the EU will or won't do. That is up to them.
"As far as I am concerned, our primary duty as the British government is to look after political stability in Northern Ireland. If that means relooking at the protocol, we absolutely have to do that.
"I think this talk of a trade war is irresponsible and I think it is completely getting ahead of ourselves.
"It is up to the EU. We think it would be completely self-defeating if they went into a trade war, but that is up to them."
Sir Jeffrey Donaldson, leader of the DUP, said actions rather than words are required to break the deadlock.
The Stormont institutions have been plunged into crisis after the DUP refused to re-enter a devolved executive following the recent Assembly election in protest at the contentious post-Brexit trading arrangements.
The protocol, agreed by the UK and EU as a way to maintain a free-flowing Irish land border, has created economic barriers on the movement of goods between Great Britain and Northern Ireland, causing resentment and anger among many unionists and loyalists.
However, a majority of MLAs in Stormont's newly elected Assembly represent parties that support retaining the protocol, claiming that it offers Northern Ireland some protection from the negative economic consequences of Brexit.
The Assembly has been unable to convene due to the DUP's refusal to engage in the institutions until major changes to the protocol are secured.
Sir Jeffrey said: "The Prime Minister's visit to Northern Ireland is a recognition that the protocol is not working and is harmful to Northern Ireland. Those problems must be addressed.
"We await to hear what the Prime Minister has to say, but we will not make judgments based on words. It is decisive action that must be taken. The problems have been clearly identified and I have set out seven tests against which action will be judged.
"Until that action is taken, the consensus necessary for power-sharing in Northern Ireland does not exist. We respect the mandate received by other parties but equally they must recognise the clear view expressed by the unionist electorate.
"We have been waiting a long time for this moment and unionism has been both reasonable and patient.
"Were the situation reversed, no one would seriously argue that it would be sustainable for nationalist concerns to be ignored. We must deal with the problems that exist, restore consensus and then move forward on that basis."
At the weekend, UK Government sources said Mr Johnson will use a series of private meetings with party leaders to deliver a "tough message" that they must come together to form an Executive and Assembly if the problems with the protocol are to be fixed.
He is expected to say that while the UK Government will "play its part to ensure political stability", politicians must "get back to work" so they can deliver on "bread and butter issues" for the voters.