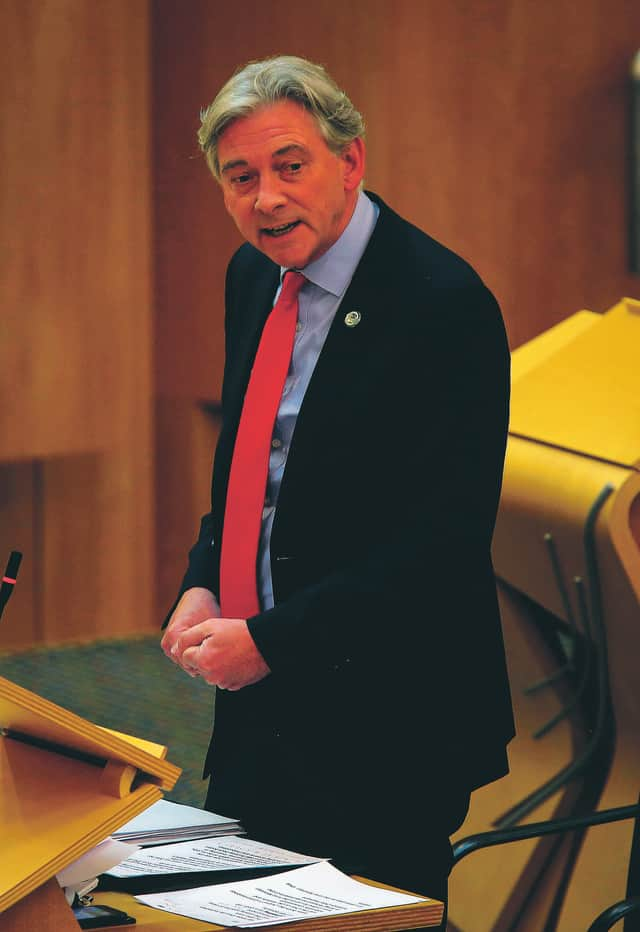 He spoke out after concerns raised by the organisation representing frontline police officers in Scotland.
The row broke out after Scottish Labour Students retweeted a post about a trans pride demonstration in London amid claims it was cut short by the police. It added: "To be clear: ACAB".
The acronym means "All Cops are B******s."
The Scottish Police Federation had originally claimed that Mr Leonard had not been sufficiently critical in his initial reaction to the tweet and threatened to pull out of future party conferences.
But Mr Leonard tweeted yesterday afternoon: "I utterly condemn the remarks made by @ScotsLabStudent. I have family who have served in the police.
"It was an outrageous statement to make."
The intervention was welcomed by Calum Steele of the SPF.
"This condemnation is welcome and typifies the comments I have received from numerous members of the Labour movement," he said.
Scottish Labour Students deleted the original tweet and apologised.