Evictions will also continue to be banned except in certain circumstances, the Scottish Government said.
Ministers introduced a rent freeze last year despite critics calling the move "ill-designed" and damaging.
Private landlords will only be allowed to raise rents by a maximum of 3 per cent from April, but they can apply to Rent Service Scotland to increase the figure to 6 per cent if they have a valid reason.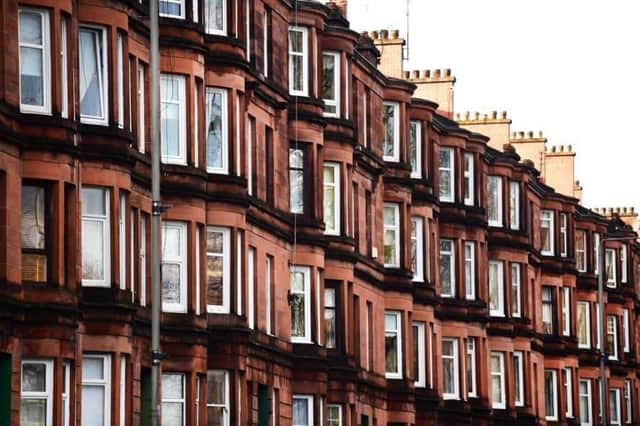 The Scottish Government will be able to seek a further six-month extension beyond the September 30 expiry of the legislation.
Tenants' rights minister Patrick Harvie said it is clear protections are still needed "to give tenants greater confidence about their housing costs and the security of a stable home".
He said: "While the primary purpose of the legislation is to support tenants, I recognise that costs have been rising for landlords too. That's why we intend to allow those in the private sector to increase rents by up to 3 per cent, with a continued safeguard allowing them to apply for larger increases to cover specified rising costs they might be seeing as landlords.
"By allowing increases in rent – capped well below inflation and limited to once per 12 months – we can continue protecting tenants from the minority of landlords who would impose unaffordable rent hikes.
"We will continue to carefully monitor the impacts of this legislation, working with tenants and landlords to protect them from this costs crisis."
The Scottish Property Federation cautiously welcomed the announcement, with director David Melhuish saying allowing rents to rise by up to 3 per cent from April would "give some confidence to key investors looking to build new homes for rent in Scotland".
But he added: "It will not wholly undo the negative impacts of the emergency legislation implemented in October 2022. In some cases, capital that was earmarked for building new rental homes in Scotland has already been diverted to projects in other parts of the UK.
"We must address the crisis of availability for those seeking to rent homes in Scotland, and this will require significant investment from the private sector. We encourage the Scottish Government to work with the investment community when developing future legislation, so that we can avoid uncertainty and the unintended consequence that has occurred with the cost of living legislation of deterring much needed investment from Scotland."
Ruth Gilbert of the campaign group Living Rent claimed payments in the social sector could be set to rise by as much as 11 per cent.
She said: "The Government needs to recognise that we are still in an emergency situation and tenants are facing crisis after crisis. Soaring energy bills and food bills combined with stagnant wages and now rent increases is a perfect storm for tenants.
"The Government is letting social landlords increase rent by up to 11 per cent. Even the Tories in England are proposing to cap social rents below this."