The referendum route to independence is now "dead", the SNP's longest-serving MP has said.
Pete Wishart said his party does not have a clear independence strategy, and argued every election should now become a "verdict on independence".
Writing in The National newspaper, he said weeks of negative headlines for the SNP are now being reflected in opinion polls.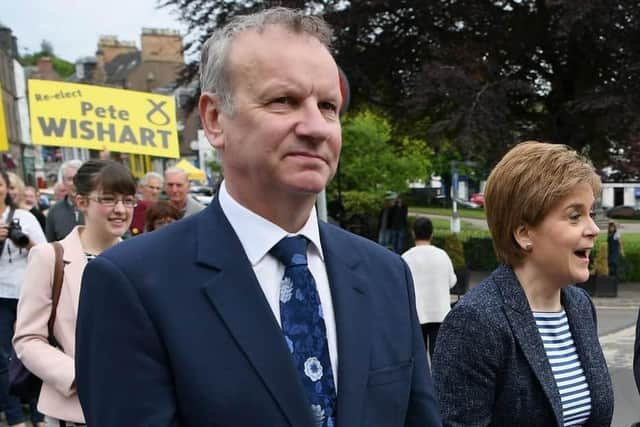 However, Mr Wishart, who is chair of the Scottish affairs select committee in Westminster, said "all this attention is not having the same impact on support for independence".
He said: "The referendum route to independence is now dead. The UK Government have repeatedly said that they will not grant the necessary order or powers for an agreed process to take place. If anything, they have become even more assertive in that view."
The MP for Perth and North Perthshire referenced Nicola Sturgeon's plan to treat the next election "as a de-facto referendum on independence", which was due to be debated at a special party conference before she resigned.
Mr Wishart said: "This seems to have been quietly parked by the new SNP leadership and replaced with an approach which seeks to secure sustained majority support for independence instead. This currently leaves us without a clear independence strategy and this needs to be rectified as soon as possible.
"What I believe should now happen is that we contest every election with the first line of each successive manifesto stating that 'if the Scottish National Party secures 50 per cent plus of the vote, this will mean Scotland will become an independent nation'. Every election will therefore become a verdict on independence and every vote secured for the SNP a vote to ensure our nation becomes sovereign."
He insisted that if the SNP wins an election with 50 per cent plus of the vote, "Scotland has decided to become an independent nation". Mr Wishart added: "Westminster might ignore democracy, but it cannot ignore hard fact and what has democratically been determined."
Mr Wishart continued: "We can never be responsible for how the UK will respond to democratic outcomes in Scotland, but we can demonstrate that Scotland wants to become an independent nation. Our job must be to show that this is what Scotland wants. We may be facing an election in just over a year. It must be an independence election."
Pamela Nash, chief executive of pro-UK campaign group Scotland in Union, said: "The people of Scotland already delivered their verdict on independence, and it's the SNP who failed to respect it. The party is now divided from top to bottom and becoming increasingly desperate in how it wants to achieve the only thing it really cares about.
"The idea that elections can be used as referendums has been roundly trashed by experts and the wider public. Instead of trying to find new routes to constitutional chaos, the SNP should be finding a route to governing responsibly. It's time for people's priorities, not the SNP's."
The SNP has been approached for comment.