Radical legal reforms 'not a blunt tool aimed at increasing convictions', says minister
Angela Constance said the plans are about integrity, fairness and transparency
Moves to abolish Scotland's controversial not proven verdict and reduce jury sizes are not a "blunt tool" aimed at increasing convictions, the Justice Secretary has insisted.
Angela Constance said the plans are about the integrity, fairness and transparency of the system.
The wide-ranging Victims, Witnesses and Justice Reform (Scotland) Bill would reduce the size of juries from 15 to 12 members and scrap the not proven verdict. It also proposes a pilot scheme for juryless rape trials, which many lawyers have warned they will boycott.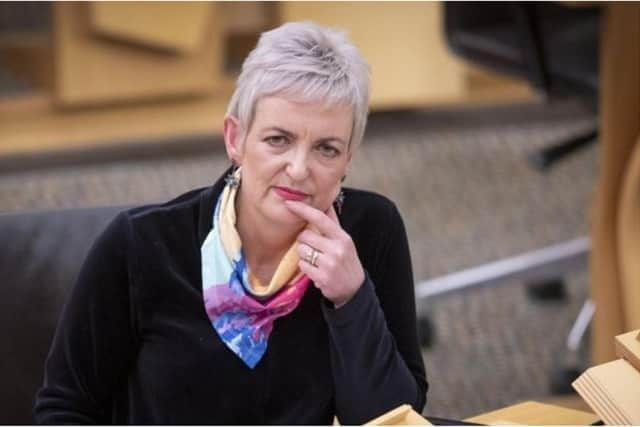 Elsewhere, the legislation would see the establishment of a new sexual offences court and a victims and witnesses commissioner.
There are concerns over the low conviction rate for rape and attempted rape. However, Ms Constance said the reforms are not about increasing convictions.
Giving evidence to Holyrood's Criminal Justice Committee, she said: "It is very important to stress that the jury reforms are not about either increasing or decreasing conviction rates. They are about the integrity of our system, the fairness of our system and the transparency in decision-making."
She said independent research showed the not proven verdict is not widely understood.
"The overriding message that I would want to convey is that this is about transparency of the decision-making process, so that we can have as much confidence in the administration of justice and that our convictions and verdicts command confidence," she said. "It is in no way a blunt tool, in any shape or form, to either increase or decrease convictions."
Ms Constance said research showed moving from three verdicts to two "in isolation" could increase convictions. Therefore, to ensure "appropriate safeguards and balance", the legislation proposes moving from a simple majority to a qualified majority, in which at least two thirds of jurors must agree.
Ms Constance previously said the legislation is "among the most significant since devolution" and is designed to be less traumatic for victims. She told MSPs its passage through the Scottish Parliament will take at least a year.
Due to its size, the Criminal Justice Committee will be considering the Bill in stages. Future sessions could see victims giving evidence to MSPs in private or anonymously.
Asked about a potential boycott of juryless rape trials, which would be decided by a single judge, Ms Constance said she had spent the summer "engaging with different bar associations, and in particular criminal defence lawyers".
She added: "All I would really emphasise is that no part of our system is exempt from change. I recognise that change can be difficult, it can be challenging, and of course members of the legal profession are entitled to their view, they will be part of that debate.
"But we have at least a year to go between the start of stage one [of the legislative process] and the time we are all voting at stage three and voting on the final Bill. I just think we all need to be giving each other a bit of time, a bit of space, having the debate, trying to work together, because we all share that common goal. We all want guilty people to be convicted and not guilty people to walk free, and we all want the experience that complainers have in our court system to be better."
She said it was "more of a marathon than a sprint".
The Law Society of Scotland has warned key parts of the Bill could seriously "undermine the integrity of Scotland's criminal justice system".
Comments
Want to join the conversation? Please or to comment on this article.