Queen's death: Political squabbles put aside as parties unite in grief
Thursday was supposed to be a day of high political drama in both Holyrood and Westminster.
Liz Truss's answer to the cost-of-living crisis was intended to provide the new Prime Minister with the best possible start to her tenure, ease the nerves of the populace facing unpayable bills, and refocus a Government drifting through the summer.
At First Minister's Questions – that theatre of Scottish politics – Nicola Sturgeon and Scottish Conservative leader Douglas Ross faced off on the familiar and deeply partisan topic of ferries.
That had followed what would otherwise have been the top ticket item on the news, the return of former finance minister Derek Mackay to Holyrood for the first time since his dramatic resignation in 2020.
As Ms Sturgeon engaged in a rhetorical sparring match, simultaneously, in Westminster, any fury within the debate on Ms Truss' energy bill intervention gave way to a sombre, concerned atmosphere as first she, then Sir Keir Starmer, were informed of the Queen's deterioration.
Both the Speaker of the House of Commons and the Scottish Parliament's Presiding Officer read statements informing MPs and MSPs the Queen was under medical supervision, but "comfortable".
And in an instant, the partisan frenzy of UK politics shuddered to a halt.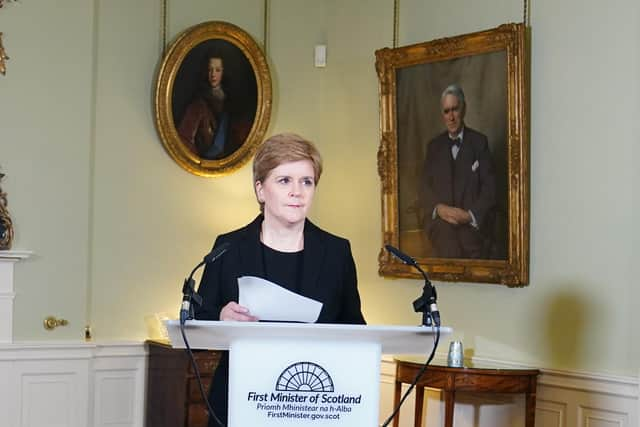 Disagreements over policy, over the constitution or the economy were put aside, replaced by a disbelief the moment so many felt could never come, had come.
Ms Sturgeon led the tributes from Edinburgh, saying "Scotland was special" to the Queen and "she was special to Scotland".
Mr Ross described the Queen as "a national treasure" whose "dedication and commitment" to the country was "unmatched".
While paying tribute to her long reign, Scottish Labour leader Anas Sarwar said the Queen "provide[d] hope and light in our darkest moments."
The tone could not have been more different from the fractious atmosphere within the Chamber just six hours prior.
The scene was repeated in Westminster and continued in tributes in the House of Commons on Friday, with the Prime Minister describing the Queen as being "the rock on which modern Britain was built", while Sir Keir said "our Queen played a crucial role as the thread between the history we cherish and the present we own".
For once, parties are united with politics on hold to allow the country to mourn.
All episodes of the brand new limited series podcast, How to be an independent country: Scotland's Choices, are out now.
Comments
 0 comments
Want to join the conversation? Please or to comment on this article.