Put Army on Scotland-England border to stop lockdown trips, says councillor
Calls have been made for Army border controls to stop people tempted by the easing of lockdown restrictions in England to head north.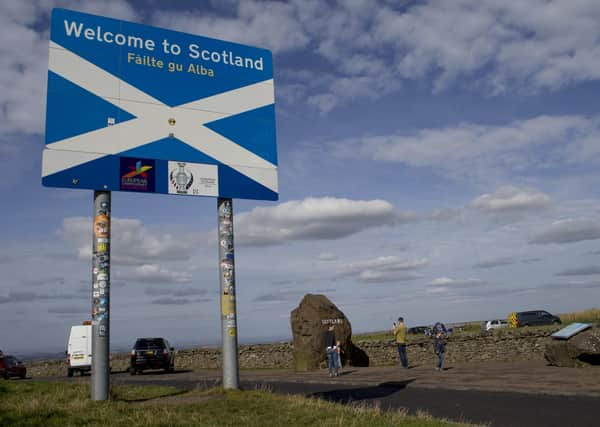 Oban councillor Roddy McCuish said the situation can only get worse now Prime Minister Boris Johnson has changed the message in England from Stay at Home to Stay Alert.
Mr McCuish, depute provost of Argyll and Bute, said: "When the UK had lockdown, people were still travelling here from England.
"Now that the Prime Minister has relaxed the lockdown in England, it is obvious to me that the situation is going to get worse.
"They travelled when they weren't allowed to travel, so it is going to get worse."
He added: "The Scottish police force don't have the capacity to stop every car that is crossing the Border. I personally would put the Army on the Border and get them to stop people.
"It will get worse and I can see it getting steadily worse in Oban and if it's the case in Oban, it's the case across the Highlands and islands."
He added that there was a noticeable increase in the number people who were not local appearing in the area and said: "I have seen people in what are reported to be holiday homes, different people in different weeks. There are still people getting here one way or another and sitting in holiday homes.
"I look at the local supermarket car parks and last Saturday they were mobbed, absolutely full, and it's not all people from Oban and the surrounding areas."
As well as second home owners, who are bedded in for the duration of lockdown across Argyll, the Highlands and islands, Mr McCuish said day trippers were also appearing in the area.
The Independent councillor for Oban South and the Isles said: "When I am out and about on my daily exercise I can see a lot of strangers and strange cars in our area and it's extremely worrying.
"I want to see stricter controls to stop people getting here, until we are all doing the same thing."
Dr Iain McNicol, who was the resident GP in his home village of Appin for more than 30 years, said: "In lockdown there were people coming up here from the south of England. There are definitely some well known suspects who have big holiday homes here, some are here, some have been going to and fro.
"The police have spoken to them and one was supposed to have said, 'I am just checking the house for the weekend, I am not doing any harm'.
"You would think, if people have a £250,000-£500,000 house, they would have someone to caretake it."
He added: "They did have a roadblock at Tyndrum one day and they turned round 64 people.
"There was also a case of a car going down to Glasgow from Oban and the people were told to go back to where they had come from.
"When they were asked what was the reason they were going it was because they were going down to feed their exotic spiders.
"It was a couple who have got together recently. She is from Oban and he has a house in Glasgow. She doesn't like spiders so they were kept in the house in Glasgow."
Comments
 0 comments
Want to join the conversation? Please or to comment on this article.