Promises to make Scotland 'hostile' for human traffickers 'hollow' as just 12 cases reach court
Promises to make Scotland a "hostile" country for human traffickers have been branded "hollow" by the Scottish Conservatives following a JPI Media investigation.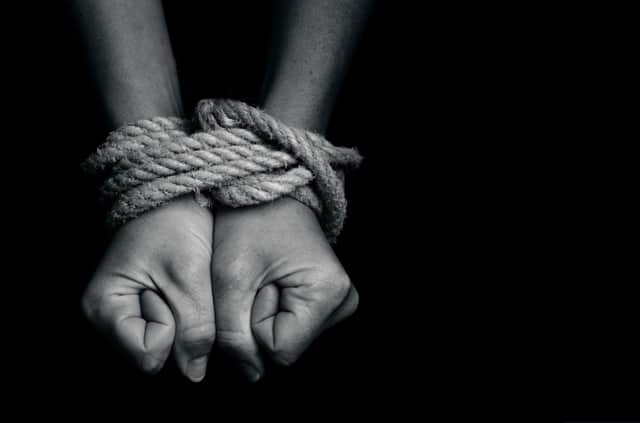 The Scotsman investigation has revealed just 12 cases have gone before the courts in the past five years despite almost 500 human trafficking crimes being recorded by Police Scotland.
The figures paint a disturbing picture of trafficking victims across Scotland not seeing their exploiters held to account by the justice system, despite dedicated legislation introduced in 2015 that was intended to help crack down on the practice.
The picture is further muddied by a criminal justice system unable to answer simple questions on the nature of offences and whether those impacted saw justice, as well as confusion over who was responsible for providing the information.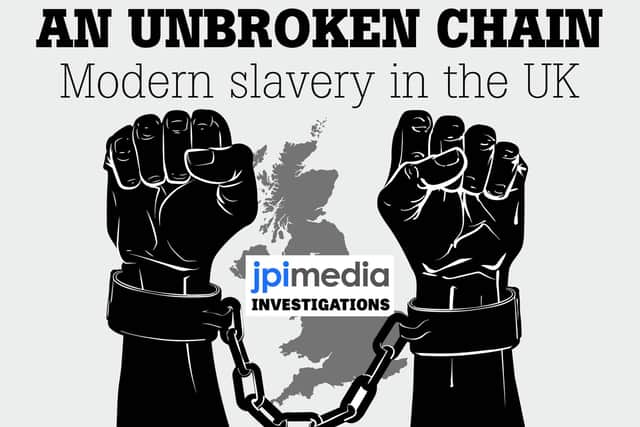 Statistics obtained by The Scotsman through Freedom of Information requests suggest just nine cases have gone through the courts under the Human Trafficking (Scotland) Act 2015 since it came into effect in May 2016.
Three further cases are still being dealt with by the courts.
Of those, the Scottish Government said just one case under the Human Trafficking Act had a confirmed conviction, in the form of a community payback order. Two others in 2017/18 also resulted in convictions, but human trafficking was not the main charge in either.
However, the available data only extends to 2018/19 and more recent cases have seen trafficking gangs sent to prison.
In November 2019, four people, Vojtech Gombar, 61, Anil Wagle, 37, Jana Sandorova, 28, and Ratislav Adam, 31, were found guilty of charges involving selling eight women for prostitution and slavery following a High Court trial.
They received a combined total of 36 years in jail for their crimes.
However, the scale of trafficking is stark and the difficulty in bringing prosecutions against offenders clear.
Between 2016 and November last year, a total of 475 human trafficking crimes were recorded by the police, according to a Freedom of Information request to Police Scotland, with officers only gathering enough evidence to bring charges in 68 (14 per cent) of those cases.
Detective Superintendent Fil Capaldi, who is Police Scotland's head of trafficking, said the nature of the offences meant normal investigative methods were often useless.
He said: "Often people arrive in the UK, they don't know where they are, they don't know whether it's England, Scotland, Northern Ireland or Wales. They will talk in general terms about being moved to one house or another or arriving at a port, but can't be specific because often they don't speak or read the language, so they are unclear where the offences or criminality took place.
"It is very difficult to find a location and isolate or find individuals when you have absolutely nothing to go on.
"Normal investigative methodology around looking at someone's mobile phone or their movements, we're not able to do that because of the fact they don't have a phone or they don't know where they've been or who they have been in contact with."
Det Sup Capaldi said the complexity of the cases meant that it was often difficult to have sufficient evidence to bring successful prosecutions against offenders.
He said: "Prosecution is a matter for the Crown Office and Procurator Fiscal Service (COPFS) and we would provide as detailed and strong an evidential case as we can.
"However, these are very complicated cases. I make no bones about that.
"Ultimately you have victims who don't want to speak, have fear of repercussions and you are trying to get those people to engage in the process in order to progress that prosecution. It is complex criminality.
"Trying to piece together the movements of a crime group pan-Europe along with mobile phone data, for example, in a different language that you then have to translate and you then have to link up with 10, 15, 20 individuals in that particular crime group is always going to be problematic."
Whether the statistics detailed in this story paints the full picture of the problem is also unclear due to the way the data is held and released by the criminal justice system.
During our inquiries on how many cases had come through the justice system, the Crown Office referred us to the Scottish Government, only for the Scottish Government to refer us to the Crown Office.
The final total of 12 cases is based on figures provided by the Scottish Courts and Tribunal Service, which said it was unable to provide any detail on convictions or acquittals due to fears around identifying those accused of human trafficking.
Only after a press enquiry did the Scottish Government release more detailed information.
Responding to the figures, the Scottish Conservatives said that SNP promises to crack down on traffickers sounded "very hollow".
The party's justice spokesperson, Liam Kerr MSP, said: "When this law was passed, the SNP promised it would make Scotland a hostile place for traffickers.
"In light of the low numbers of cases detected and prosecuted, those claims now sound very hollow.
"They also confirm that Scotland has a significant problem with the abhorrent and exploitative trade in people.
"Given the globalised nature of organised crime, that should come as no real surprise.
"But it also means the SNP Government should ensure we have a criminal justice system capable of tackling it.
"We know that Police Scotland has been chronically underfunded and that cannot be allowed to continue. The police, prosecution service and courts need sufficient resources to tackle serious crime such as this."
In response, the Scottish Government claimed a total of 77 people were reported to the Crown Office for human trafficking offences, with 33 marked for no prosecution, 14 awaiting a decision whether to prosecute, and 30 people prosecuted as of June 30 last year.
However, these figures were not produced by the Crown Office in response to a Freedom of Information request, nor by the Scottish Government and were only provided by a spokesperson following a media enquiry to the Scottish Government.
A Scottish Government spokesperson said: "The Human Trafficking and Exploitation (Scotland) Act, passed unanimously by the Scottish Parliament, gives police and prosecutors greater powers to detect and bring to justice those responsible for trafficking. Police and prosecutors continue to work closely together to investigate trafficking and exploitation offences, wherever they occur in Scotland.
"Trafficking is a complex crime, with control and coercion often exerted by traffickers over victims in subtle and hidden ways. Victims can be highly traumatised and elect not to assist with investigations or take time to fully describe what has happened to them and who was involved.
"These factors can combine to make building a case a time consuming process. Crimes relating to human trafficking may also be prosecuted under separate more general criminal offences.
"Decisions in relation to prosecution are for the Crown Office and Procurator Fiscal Service and are taken in line with the published Prosecution Code."
A message from the Editor:
Thank you for reading this article. We're more reliant on your support than ever as the shift in consumer habits brought about by coronavirus impacts our advertisers.
If you haven't already, please consider supporting our trusted, fact-checked journalism by taking out a digital subscription.
Comments
Want to join the conversation? Please or to comment on this article.