Pollution Scotland: Labour MSP behind Scottish ecocide law says it would scare major polluters into action
Monica Lennon said she hoped no one would need to be prosecuted under the proposed legislation
The MSP behind a proposed "ecocide" law in Scotland has said it would scare major polluters into changing their behaviour.
Scottish Labour's Monica Lennon said she hoped the legislation would never need to be used. But she added: "If people are worried that they might be an ecocide criminal, get yourself a good lawyer."
Under the plans, guilty executives would face between ten and 20 years in jail, while companies would be hit with financial sanctions worth up to 10 per cent of worldwide turnover.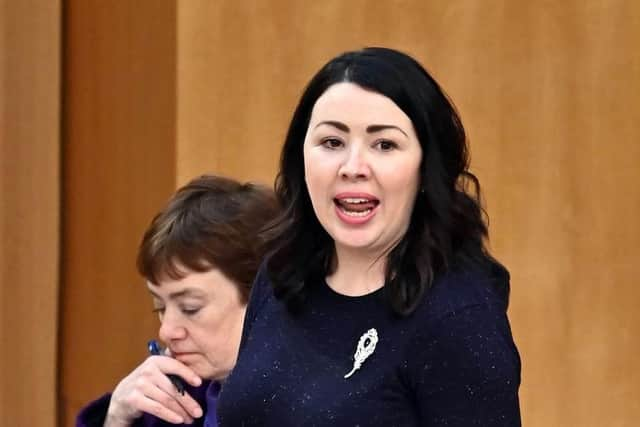 The Member's Bill would make Scotland the first part of the UK to enforce tough penalties for ecocide – the mass destruction of the environment.
Brazil and the Netherlands are considering similar legislation, while Ms Lennon said equivalent laws have been passed in France, Armenia, Ukraine and Georgia. There is a growing movement for ecocide to be codified in international law.
Scottish barrister Polly Higgins led a decade-long campaign for ecocide to be recognised as a crime before she died in 2019. Launching a three-month consultation on the Bill, Ms Lennon said the legislation would cover the "most severe" actions and would have a "very high bar".
She said examples of ecocide include oil spills, radioactive contamination, unsustainable fishing practices and the proliferation of plastics in our seas. Sewage pollution in rivers and scallop dredging could also be covered, the Labour MSP said.
The proposed Ecocide (Prevention) (Scotland) Bill defines ecocide as "unlawful or wanton acts committed with knowledge that there is a substantial likelihood of severe and either widespread or long-term damage to the environment of Scotland being caused by those acts".
Liability for imprisonment "will be attributed to responsible officials such as directors of a company" where there is evidence they directly contributed to a crime, the consultation document says.
Ms Lennon was asked if she thought anyone would be prosecuted under the legislation. She said: "I actually hope we would never need to go there. The clue is in the title. It's about prevention."
She added: "This should be quite scary. It should be putting people off. It is about putting people on notice and giving big corporations, bad actors out there, notice that things are changing."
Ms Lennon said it was also about putting governments on notice, and suggested fracking would be incompatible with an ecocide law.
She said: "Not that it's a waste of time, but I hope we'd never actually have to take people to court for this, because hopefully when it passes that really changes behaviour."
The proposed Bill is supported by Stop Ecocide International (SEI) – a campaign that is backed by Greta Thunberg, Pope Francis and Sir Paul McCartney.
Jojo Mehta, co-founder of SEl, said the legislation aimed to target those in "positions of superior responsibility". She said the criminal law offered a "cheap, quick and a really good deterrent", and said prosecutions would happen sooner or later, whether in Scotland or not.
After the consultation phase, Members' Bills must gain the support of at least 18 MSPs before they can progress further.
On Tuesday, a spokesman for the First Minister said Lorna Slater, the circular economy minister, would shortly be meeting Ms Lennon to discuss her proposals.
Comments
 0 comments
Want to join the conversation? Please or to comment on this article.