Police Scotland 'consulted National Crime Agency' over investigation into SNP
The review is understood to have happened late last year
Police Scotland is reported to have consulted the National Crime Agency over its investigation into the SNP's funding and finances.
The NCA, which is the lead agency against serious and organised crime in the UK, was asked to carry out a review of the inquiry last year.
Police sources reportedly said that such a "peer review" is considered good practice in cases of this nature.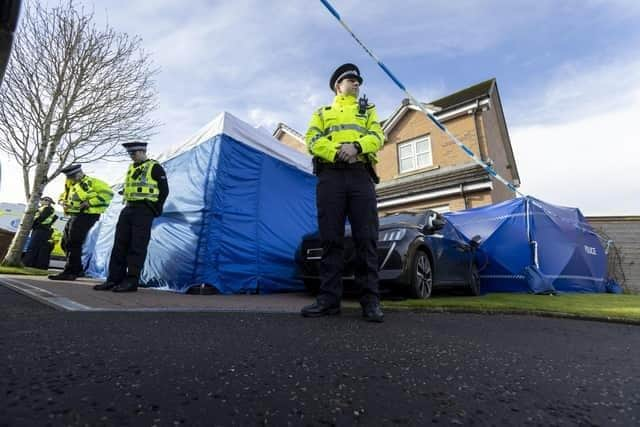 One said it is typically "conducted to check on the status, strategy and direction of an investigation", adding: "The review checks that the lines of inquiry are correct, that nothing has been missed and that the rationale is proportionate and necessary".
Police Scotland's probe was launched in 2021 following complaints about how £600,000 of donations for a second independence referendum campaign had been spent.
It has intensified in recent weeks, with officers raiding the home shared by Nicola Sturgeon and her husband Peter Murrell, the former chief executive of the SNP, last month. They also searched the SNP's headquarters in central Edinburgh.
Mr Murrell and former SNP treasurer Colin Beattie were arrested and released without charge as part of the investigation.
The BBC reported that the NCA is not otherwise involved in the probe, known as Operation Branchform. The Sunday Times said its peer review was carried out over several weeks between October and December last year.
It was recently reported that police searched for basic household items including a women's razor and a wheelbarrow when they raided Ms Sturgeon's home and the SNP's HQ. The warrant was said to be more than 100 pages long, and included items such as pots and pans, a luxury pen and jewellery.
Murray Foote, the SNP's former media chief, has criticised the way the raid was carried out. Writing last week, he said: "The use of forensic tents and a whole platoon of plod at the house turned a routine process into a grotesque circus, compounded by the storming of SNP HQ."
He said he was prepared to bet that no charges would be brought, and speculated the probe was a "wild goose chase".
A Police Scotland spokesperson said: "As the investigation is ongoing we are unable to comment further."
Comments
 0 comments
Want to join the conversation? Please or to comment on this article.