Boris Johnson is facing criticism over grotesque comments about letting the virus "rip" and an accusation he claimed he would rather "let the bodies pile high" than introduce a second lockdown.
On top of this, the Prime Minister is facing an Electoral Commission inquiry into the restoration of his Downing Street flat, with reports Tory donor Lord Brownlow offered the Conservative Party a £58,000 donation last year which paid for it.
As sleazy as it all seems, it remains impossible for the Labour leader to pin the PM down on it.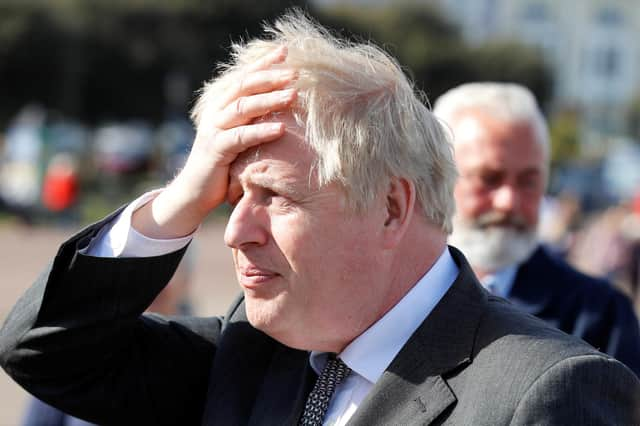 Asked about the bodies comments, Mr Johnson denied them and went on a rant about claims needing evidence and to be substantiated.
The PM clearly is passionate about accuracy, given he was sacked by The Times and Michael Howard for lying, misled Parliament in March and once wrongfully blamed the EU for British kipper rules.
On the flat, Mr Johnson refused twice to answer who paid the initial costs, simply insisting he had paid for it now, before trying to filibuster proceedings by talking about council tax and Labour's home building record.
Herein lies the difficulty.
These are two men having very different conversations. Sir Keir is asking questions in a quiet and measured fashion trying to get answers from a man who has no interest in providing them.
The Labour leader's approach, so often mockingly labelled "forensic", is admirable, but the former QC has forgotten this isn't two people talking – it's performance, a spectacle.
Compare this to the approach of Ian Blackford, a man never knowingly understated.
Today's classic was opening by asking the Prime Minister "are you a liar?" – a question that saw him admonished by the Speaker.
Slightly unprofessional, sure, not very civil, but it's a guaranteed headline and speaks to voters' desire for answers.
Former Labour leader Jeremy Corbyn made a career out of winning the argument without ever actually achieving something, but Sir Keir could learn from angry performances at the despatch box.
It's not enough to be right. Sometimes you've got say I'm as mad as hell and I'm not going to take it anymore.
If you haven't already, please consider supporting our trusted, fact-checked journalism by taking out a digital subscription.