PMQs: Rishi Sunak calls Keir Starmer 'Sir Softy' as Prime Minister accused of losing control of criminal justice system
Rishi Sunak branded the Labour leader "Sir Softy" as he attempted to defend the UK Government's record on delivering public systems.
Sir Keir Starmer used Prime Minister's Questions to attack Mr Sunak over failures within the UK's criminal justice system. The exchanges came as Commons Speaker Sir Lindsay Hoyle was forced to interject on multiple occasion in a bid to contain rowdy jeering heard from the chamber.
The Labour leader opened the session by asking: "The Tory party chair says that public services are in pretty good shape. Has the Prime Minister met a single member of the public who agrees with him?"
Sir Keir later added: "He [Sunak] is living in another world to the rest of us. People waiting more than two days for an ambulance because they broke the NHS. Only one in 100 rapists going to court because they broke the criminal justice system. A record number of small boats crossing the Channel because they broke the asylum system. People can't afford their bills, can't get the police to investigate crimes, can't get a doctor's appointment. Does that really sound like 'pretty good shape' to him?"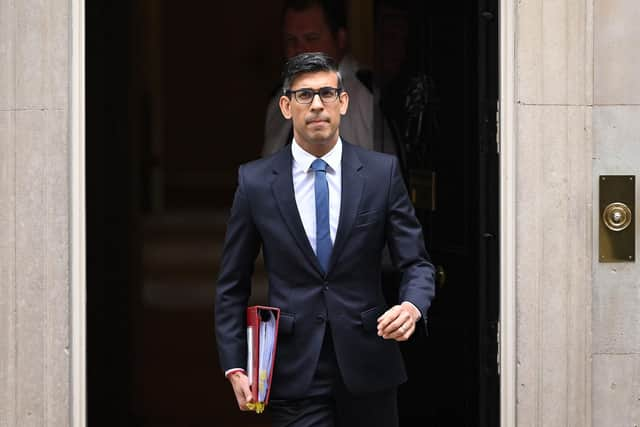 Mr Sunak responded: "Because of the record investment that we're putting into public services like the NHS, we're now getting waiting lists down. Because of the reforms that we've made for our education system, more children are studying in good and outstanding schools … since 2010, crime down by 50 per cent under the Conservative Government, 20,000 more police officers and we've given them more powers and we've toughened up sentencing – all opposed by Sir Softy over there."
The Labour leader stressed: "I've prosecuted thousands upon thousands of sex offenders. He's just shown that he doesn't understand how the criminal justice system works."
Comments
 0 comments
Want to join the conversation? Please or to comment on this article.