Every day at 9am a lone piper plays a selection of songs below the monarch's window for 15 minutes, wherever he is at his London residence.
The practice began with Queen Victoria 179 years ago, who created the position that has since seen 17 pipers to date – with King Charles continuing the tradition which his mother, the late Queen Elizabeth II, enjoyed with piper Pipe Major Paul Burns, playing for the first time at Clarence House on Monday.
Footage released by Buckingham Palace showed the military musician from the Royal Regiment of Scotland parading below the King's room in his uniform – complete with green socks to complement his tartan kilt – marching around the grounds of Clarence House as he played the distinctive tones.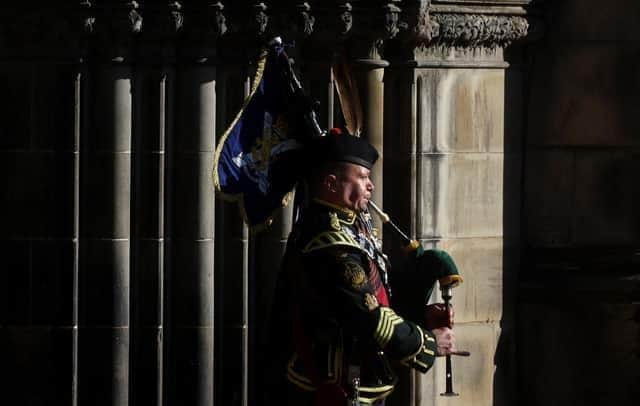 The piper's daily performance is split into two sessions of seven minutes, separated by a minute in between to adjust and tune the bagpipe. Widely considered to be one of the most prestigious and most coveted roles in the piping world, the piper is also the only non-royal permitted to wear Balmoral tartan.
The pipers, who have all been men to date, become a member of the Royal Household, with quarters at Buckingham Palace, but travel to wherever the monarch is based at any particular time. As part of the role of Pipe Major, they escort the monarch to functions and perform when required. The piper is also required for other functions outside of playing the pipes, often being responsible for meeting and greeting people at a variety of official engagements before they are presented to the monarch.
Queen Elizabeth II was said to be fond of listening to the bagpipes each morning, with the tradition now carrying on with King Charles III.