Number of Scottish landlords struck-off from registry plummets to just two in a year
The number of rogue landlords who have seen their licences revoked by local authorities has plummeted to just two across the entirety of Scotland in one year.
Figures obtained by The Scotsman via Freedom of Information legislation show a dramatic decline in the number of revocations on the Scottish Landlord Registry since 2016 when more than 20 were struck off. Tenants union, Living Rent, said the figures demonstrated tenants need "better protections against landlord's negligence", while the Scottish Conservatives blamed budget cuts for local authorities for the drop-off.
The Scottish Government provided no explanation for the decline.
Landlords can be removed from the landlord registry if they are no longer considered a fit and proper person to let property into the private residential sector – for example, through a failure to notify their council of a material change of circumstances such as a fraud, drugs, or violence conviction or of breaching housing legislation.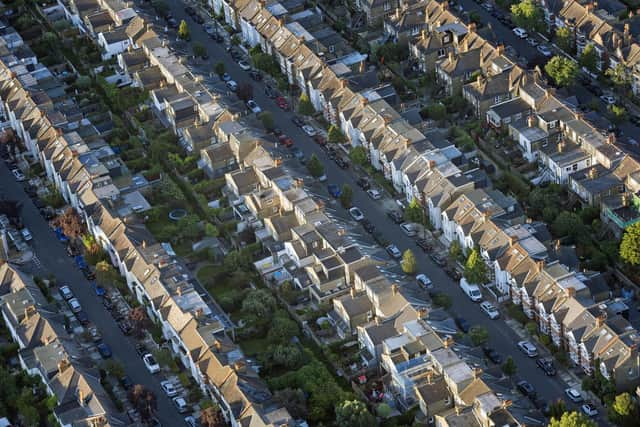 The statistics show just two landlords had their licences revoked in 2022, with one in Glasgow and another in Falkirk losing their right to let out property.
Apart from 2018 when 58 revocations were registered due to an IT anomaly, between two and four landlords a year have had their registration revoked since 2016.
Figures also show 13 local authorities, including the Scottish Borders, Midlothian, Perth and Kinross, and Argyll and Bute, have not struck off a single landlord in almost a decade.
Edinburgh City Council, one of Scotland's largest local authorities with a huge private rental sector, struck off just three landlords since 2014. In that time, Glasgow City Council revoked 28 registrations – the most of any council. In total, 125 landlords have had their registrations revoked since 2012.
Before 2017, landlord registration revocations numbered between 13 and 25, averaging around 18 a year, nine times more than the figure for 2022.
Aditi Jehangir, secretary of tenant's union Living Rent said the drop in numbers was "not down to a sudden improvement in the quality of Scotland's landlords".
The union added: "Disrepair, damp and mould has not disappeared from our homes. It's gotten worse. Over half of homes have some element of disrepair. One of our members this week told us how their landlord forced them to live in a home with a broken window for over a year and a half.
"Tenants need better protections against landlords' negligence and for the protections that do exist to be better enforced. Landlord registers and clear penalties for landlords who do not comply with the most basic requirements of providing a home fit for human habitation are more than ever necessary."
Miles Briggs, housing and local government spokesperson for the Scottish Conservatives, blamed "brutal" budget cuts for the drop.
He said: "Councils simply no longer have the resources required to take necessary action against rogue landlords, often making life a misery for tenants. The SNP must accept that our councils are facing a funding crisis and agree to fair settlements so they can tackle crucial issues like this in their communities."
Ariane Burgess, the housing spokesperson for the Scottish Greens, said it was important bad landlords were "held accountable". She said: "However, with so many landlords and such huge variation in practice, the current system of registration can only go so far.
"That is why Scottish Greens in government have committed to a new regulator for private landlords in this Parliament, and why we are also delivering the first big part of our New Deal for Tenants in a housing Bill later this year. It's only by shifting the balance of power between landlords and tenants that real change will come."
A Scottish Government spokesperson said: "Local authorities are responsible for the administration of landlord registration. Any decision to refuse or revoke registration of a landlord is a matter for individual local authorities taking all the circumstances of the case into account. It is only correct that these decisions are made at a local level with relevant evidence.
"The majority of private sector landlords have a good relationship with their tenants and do what they can to protect them. We continue to work closely with landlords and tenants.
"We anticipate an updated statutory guidance for local authorities to be published later this year and remain committed to reviewing the landlord registration system as committed to in housing to 2040. We are working to develop the measures that will be included in the forthcoming Housing Bill."
Want to hear more from The Scotsman's politics team? Check out the latest episode of our political podcast, The Steamie.
Comments
 0 comments
Want to join the conversation? Please or to comment on this article.