North Sea oil: Windfall tax to be eliminated if oil prices fall a little lower, UK Government announces
The so-called windfall tax was applied to oil and gas firms after events beyond their control – namely the Covid pandemic and instability caused by Russia's invasion of Ukraine – led to record profits for companies.
The UK Government has been accused of "bowing to pressure from oil and gas giants" by announcing that it will remove the windfall tax should the price of the commodities continue to fall.
Ministers said they would slash the 75 per cent tax on North Sea oil and gas profits back to its regular 40 per cent if prices reach certain levels.
They said they would take the move if the average price of oil fell to or below $71.40 a barrel for two consecutive quarters, and the average price of gas fell to under 54p.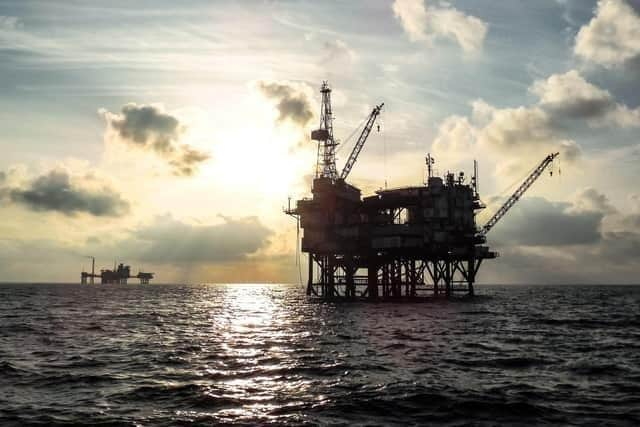 The announcement drew criticism from opposition parties, unions and poverty campaigners, with the change branded "premature" and "one of Rishi Sunak's biggest personal failures as chancellor and Prime Minister".
The windfall tax was first announced a year ago to ensure that oil and gas companies were not benefiting unduly from Vladimir Putin's war in Ukraine. Oil and gas prices soared after the Russian president launched a full-scale invasion, bent on taking Kyiv in just three days.
But well over a year later Ukraine is now pushing to take back the territory it lost in the early days of the war, which started in 2014.
The Government said the windfall tax would remain in place until 2028 as previously planned unless oil and gas prices fall to the levels needed for it to be revoked. It said the tax had so far raised £2.8 billion since being implemented.
Downing Street said the change was being made to "protect domestic energy supply and safeguard thousands of jobs reliant on that sector".
"Industry has warned that companies are cutting back on investment," the Government said. "This puts the long-term future of the UK's domestic supply at risk, meaning we would be forced to import more from abroad at a time when reliable and affordable energy is a focus for families and businesses."
But a union chief said ministers "should not bow to pressure from oil and gas giants".
"This would be a gift to energy giants who have enjoyed a record-breaking cash bonanza, while families across Britain have struggled to heat their homes," TUC general secretary Paul Nowak said.
"Oil and gas companies have been allowed to get away with treating the British public like cash machines."
He criticised the Government for considering "scaling back this already-moderate windfall tax" after already leaving "billions on the table by refusing to impose a proper windfall tax".
Liberal Democrat leader Sir Ed Davey said: "This out-of-touch Government has shown yet again that it doesn't care about people struggling just to get by, or the small businesses clinging on.
"This energy tax failure ranks as one of Rishi Sunak's biggest personal failures as chancellor and Prime Minister."
The Green Party said it was "beyond comprehension that the Government seems happy to allow these huge corporations to not only wreck the climate, but to profit off the back of the cost-of-living crisis which they themselves have contributed to".
Simon Francis, the co-ordinator of the End Fuel Poverty Coalition, said the idea was "premature". "Energy bills are predicted to remain high and levels of household energy debt are still surging," he said.
Greenpeace UK's climate campaigner Georgia Whitaker said: "The Government's windfall tax on oil and gas companies already contains more loopholes than a block of Swiss cheese. And now they want to scrap it altogether."
But Offshore Energies UK, which represents the industry, said that it was not enough to restore confidence.
"We've always been clear that when the windfall conditions go, the windfall tax should go," its chief executive David Whitehouse said. "This is a step in the right direction, but many more will need to be taken to restore confidence to our sector."
Comments
 0 comments
Want to join the conversation? Please or to comment on this article.