North Sea: Annual oil and gas licences 'will generate billions in tax revenue', says UK Government
UK energy secretary Claire Coutinho said the release of more oil and gas licences in the North Sea would not necessarily bring down energy bills
Plans to mandate annual oil and gas licensing in the North Sea will "generate billions and billions of pounds" in tax revenue and help the UK Government support those who are struggling, the energy secretary has said.
However, Claire Coutinho said the move would not necessarily bring down energy bills, in what Labour called a "stunning admission".
Legislation to be announced in the King's Speech on Tuesday will require the North Sea Transition Authority (NSTA) to invite applications for new production licences on an annual basis. The UK Government said the move would provide job security for 200,000 workers, but Labour said it would simply "hand billions of taxpayer subsidies" to oil and gas giants.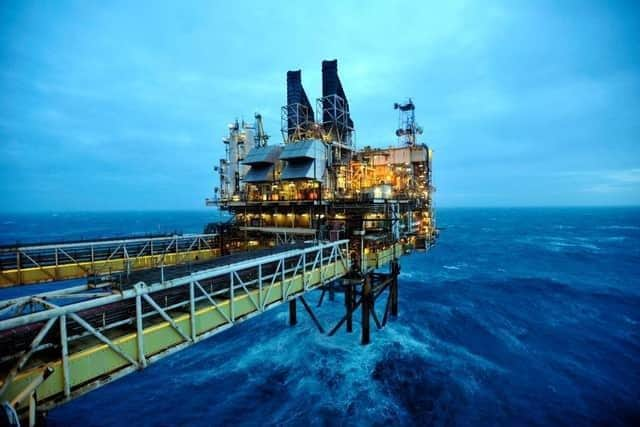 Sir Keir Starmer's party has committed to not allowing any more exploration licences in oil and gas, with plans instead to ramp up green energy.
Speaking to The Scotsman, Ms Coutinho said: "This will generate billions and billions of pounds in tax revenue. So while it might not necessarily affect energy prices, which are set on the international markets, last winter, for example, we spent £40 billion helping people with their energy bills and we raised £29bn from the oil and gas sector in terms of tax – so yes, there can be an effect.
"But the really important thing is that we are supporting the 200,000 people who work in that sector, and that we are raising the tax revenue and getting the private sector investment needed to make sure that we can transition into green energy, which is something that all know that we need to do."
Earlier, Ms Coutinho told the BBC the move "wouldn't necessarily bring energy bills down". However, this later appeared to be contradicted by Prime Miniser Rishi Sunak, who tweeted: "The certainty of future licensing will also help reduce energy bills as we're less exposed to volatile international markets, benefiting families across the UK."
Asked about this, Ms Coutinho told The Scotsman: "I was talking about energy prices. What I said was that it won't necessarily bring down energy prices, because those are set on international markets. But I did talk about the fact … that it does mean that we can raise billions of pounds, which will help us support people who are struggling.
"And I also talked about the fact that actually broadly and indirectly, it can effect bills because of the fact that you can support new technologies like offshore wind."
Ed Miliband, Labour's shadow climate secretary, said: "It is a stunning admission from this Government that, during the worst energy bills crisis in generations, their flagship King's Speech energy policy won't even take a penny off energy bills. The Conservatives are so out of touch that they have given up trying to bring down energy bills for British families.
"Instead, they will hand billions of taxpayer subsidies to the oil and gas companies making record profits, undermine our energy security and contribute to climate disaster."
First Minister Humza Yousaf said the new licences "fly in the face" of the country's climate obligations.
The UK Government said each annual licensing round will only take place if key tests are met that support the transition to net zero.
Comments
 0 comments
Want to join the conversation? Please or to comment on this article.