North Lanarkshire U-turns on decision to close sports centres, libraries and pools
The council said it would protect the facilities despite 'a total lack of support' from the Scottish Government
Labour-run North Lanarkshire Council has U-turned on a decision to close 39 sports centres, swimming pools, libraries and community facilities following a public backlash.
Council leader Jim Logue said it would "protect these important facilities for the duration of this council term", but warned that finances remain "dire".
Scottish Labour leader Anas Sarwar said he had made his views on the closure of local services "really clear". The SNP said Labour had crumbled under the weight of its opposition to the "disastrous proposals".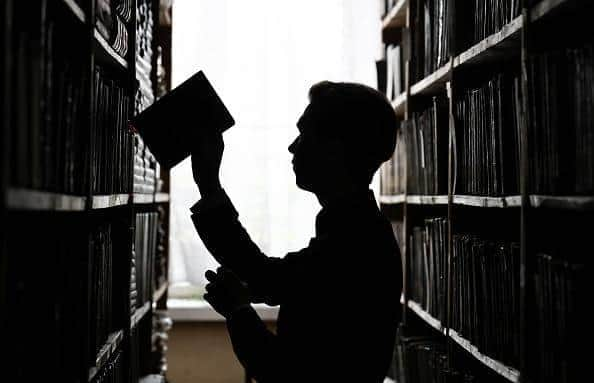 The council had planned to shut facilities to save £4.7 million a year. But the decision caused an outcry and was politically damaging to Labour ahead of the nearby by-election in Rutherglen and Hamilton West.
More than 21,000 North Lanarkshire residents signed various online petitions against the closures, with a public protest also planned.
Mr Logue said: "We have taken the decision to protect these important community assets, despite a total lack of support from the Scottish Government to do so.
"The SNP has refused to offer a single penny more to support these facilities despite receiving £6 million to support swimming pools from the UK Government. North Lanarkshire Labour will protect these important facilities for the duration of this council term.
"However, our financial situation remains dire after more than a decade of cuts to our budget from the SNP in Holyrood, but Labour will always stand up for families here. It remains the case that North Lanarkshire Council will face difficult budget decisions as a result of failure of the SNP to properly resource local government."
Mr Sarwar was campaigning in Cambuslang – part of neighbouring South Lanarkshire Council – ahead of the by-election in Rutherglen and Hamilton West. He said he did not blame the decision-making on individual councils.
He said: "Whether it's Labour councils or SNP, there are councils across this country having to make really difficult decisions – decisions they don't want to make. So I don't blame Labour councils for that, I don't even blame SNP councils.
"The blame lies squarely with an SNP Scottish Government who is not giving a fair funding deal to local government. And I think it's high time that councils across the country, regardless of political affiliation, stand up and fight for the local communities and demand a fair deal."
He added: "I'm really clear that I want to protect, where possible, local services. I can understand the frustration and anger that people have about what they have heard. And I've made those views really clear."
Mr Yousaf said it was "hardly surprising to hear the sentence 'Anas Sarwar has done a U-turn'". He added: "That is symptomatic of Anas Sarwar and the Labour Party, they are U-turning on decisions left, right and centre."
The SNP said the plans "stoked much fear and alarm into communities who would have been locked out of needed sports facilities, mirroring the proposals they've deferred but so far refused to scrap in South Lanarkshire to hike the prices of youth clubs and community facilities by 114 per cent".
Comments
 0 comments
Want to join the conversation? Please or to comment on this article.