The First Minister spoke out in the wake of the legislation being blocked by the UK Government, sparking a constitutional row.
MSPs passed the Gender Recognition Reform (Scotland) Bill by 86 votes to 39 before Christmas, approving reforms which would allow trans people to obtain a gender recognition certificate (GRC) without the need for a medical diagnosis.
The bill would also allow 16 and 17-year-olds to apply for a GRC for the first time, and would reduce the amount of time a person has to live in their acquired gender before they can be granted the document.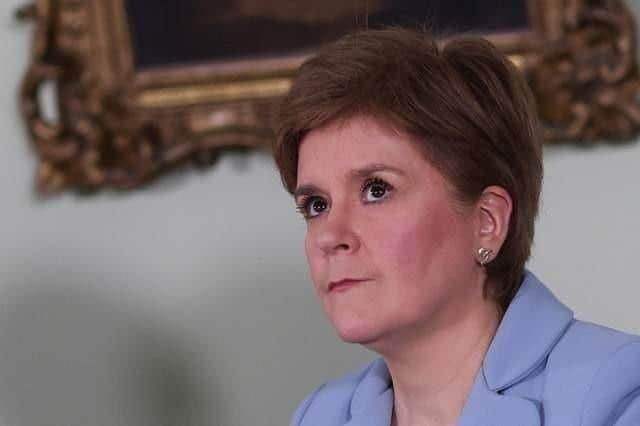 Ms Sturgeon previously accused Scottish Secretary Alister Jack of acting like a "governor-general" after he confirmed the legislation would be blocked amid concerns over its UK-wide impact.
In an interview on The News Agents podcast, the First Minister said some critics of the bill are using women's rights to cover up their bigotry.
She said: "I have heard people, politicians, claiming to be defenders of women's rights who I'd never heard defend women's rights in the past. In fact, I've heard some support policies... that run counter to women's rights.
"We have legislation looming later in this Parliament on criminal justice reform to try to deal with issues of low conviction rates for rape and sexual assault, we are likely to be dealing with legislation in months to come around abortion buffer zones. And I think it will be interesting to see how many of the so-called defenders of women's rights in the context of the trans debate suddenly don't think that all women's rights are actually important.
"And there are some people that I think have decided to use women's rights as a sort of cloak of acceptability to cover up what is transphobia. Now, again, that's not everybody who opposes this bill. I want to be very clear about that.
"But there are people who have opposed this bill that cloak themselves in women's rights to make it acceptable, but just as they're transphobic you'll also find that they're deeply misogynist, often homophobic, possibly some of them racist as well."
Scottish Conservative MSP Rachael Hamilton called the comments "disgusting and desperate".
She said: "The last few days have shown that Nicola Sturgeon's gender ID reforms are legally questionable, deeply unpopular and potentially harmful to women. Yet instead of engaging with the criticism and admitting she was wrong, Nicola Sturgeon would rather launch baseless smear attacks at those who disagree with her.
"The vast majority of the Scottish public are opposed to her Gender Recognition Bill and they will be shocked and appalled to hear their First Minister accuse them of transphobia, homophobia and even racism.
"In sharp contrast, the Scottish Conservatives have used sensitive and respectful language throughout this debate. We have always been clear that trans people deserve support, respect and recognition – but we believe that this must not come at the expense of the rights and safety of women and girls. It is not transphobic, misogynistic, homophobic or racist to say so."