The Scottish Government awarded the contract for two ferries to be built by Ferguson Marine at a cost of £97 million. However, both vessels are now more than five years late and more than £150m over budget.
Ministers have been under pressure to explain why they decided to go ahead with the contract despite the lack of a full builder's refund guarantee, a standard clause in ship-building that would have seen the yard, not the taxpayer, pick up the bill for any overspend or delay.
Derek Mackay, transport minister at the time, is set to give evidence to the public audit committee in September after MSPs return from recess.
However, the Scottish Liberal Democrats said senior ministers at the time, including the First Minister, should also give evidence due to their involvement.
Mr Rennie, the party's economy spokesperson, has written to the committee convenor, Richard Leonard, asking him to invite Ms Sturgeon, Mr Swinney and Mr Brown.
Correspondence has shown all three were involved, with the SNP leader making the announcement that Ferguson Marine was the preferred bidder for the contracts.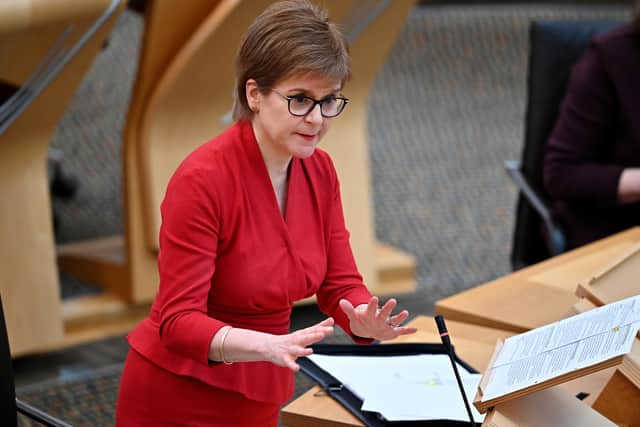 Mr Rennie said: "It is only right that Derek MacKay should appear before Parliament, but he was not the sole member of Nicola Sturgeon's Cabinet involved in signing off this multi-million-pound contact.
"The public have heard from transport officials and shipyard representatives that John Swinney, Keith Brown and Nicola Sturgeon herself were all involved in the decision to take over Ferguson Marine and to provide it with extensive financial support. They should join Derek Mackay in giving evidence to Parliament.
"Island communities have been sorely let down by the Government and they have waited too long for answers. These communities depend on the success of ferry contracts like this one. The SNP, however, have done next to nothing to show that they understand this.
"It is beyond laughable that the SNP can talk of running an independent country when they can't even get people from A to B."
A Scottish Government spokesperson said: "Invites to parliamentary committees are entirely a matter for individual committees, not for the Government."
The first episode of the brand new limited series podcast, How to be an independent country: Scotland's Choices, is out now.