Nicola Sturgeon leads tributes as former Scotland on Sunday political editor Derek Bateman dies aged 71
Derek Bateman – the former political editor of Scotland on Sunday – has been described as "one of the finest journalists of his generation" following his death at the age of 71.
Nicola Sturgeon led the tributes to Mr Bateman, who passed away after an illness.
The First Minister said: "This is such terribly sad news. Derek was without doubt one of the finest journalists of his generation in Scotland, both broadcast and print.
"He had such a sharp, insightful intellect and a warm wit too. My condolences to his loved ones."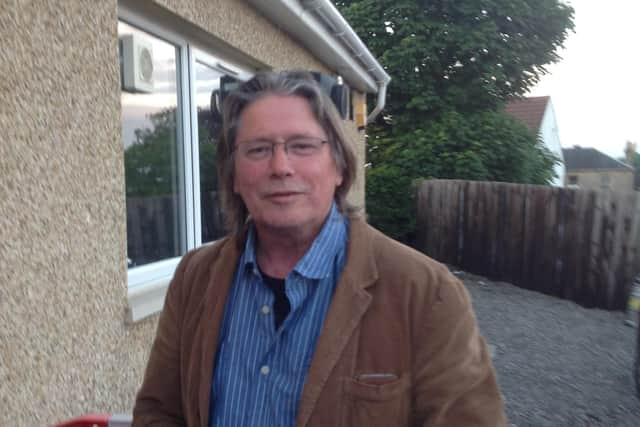 Born in Selkirk in the Scottish Borders, Mr Bateman started out as a teenage journalism trainee at The Scotsman in 1968, going on to work for both the national title and the Glasgow Herald over the next 20 years.
He joined Scotland on Sunday as political editor for the title's launch in 1988. Mr Bateman later moved to the BBC, working for more than a decade as a co-presenter on Good Morning Scotland alongside John Milne.
The esteemed journalist also presented BBC weekend programme Newsweek Scotland, and was a reporter and presenter for Newsnight Scotland.
He retired from the BBC in 2013, but continued to write a blog and broadcast on Scottish politics.
Former Scotland on Sunday editor and Times columnist Kenny Farquharson described Mr Bateman's death as "very sad news".
"Before Derek's time as a fine broadcaster, he was part of the team who launched Scotland on Sunday," Mr Farquharson wrote on Twitter.
"He was pol ed, and he set the tone with his dry, wry, droll humour und unflappable demeanour. He was, in turn, generous, spiky and sweet, and a great journalist. RIP."
Mr Bateman co-wrote a book about his 1986 investigations into media tycoon Robert Maxwell and that year's Edinburgh Commonwealth Games.
Scotsman columnist Aidan Smith recalled of the time: "I was a young reporter on the Evening News covering all the financial and political controversies surrounding the 1986 Commonwealth Games in Edinburgh and Derek, along with namesake Derek Douglas, were press-pack colleagues on what was then called the Glasgow Herald – and formidable rivals.
"When the Games eventually hirpled to the start line, the News to some extent stopped questioning. The editor at the time decided we needed to get behind them in the hope they'd be a success for the city. But the two Dereks kept asking questions.
"They were always first with the awkward, difficult ones, aimed squarely at Games 'saviour' Robert Maxwell. At a time of considerable inter-city sniping, there was a view this was Glaswegian jealousy at Edinburgh having been awarded yet another big prize. No, it was great journalism, and the probing book the Dereks rushed out in double-quick time was proof of this."
BBC Scotland's head of news Gary Smith said of Mr Bateman: "His well-known voice kept our audiences informed – and Scotland's politicians on their toes – throughout his time on Good Morning Scotland, and on our television output too.
"In addition to his illustrious broadcasting career, Derek was previously a highly regarded print journalist."
Mr Bateman was married to former BBC journalist Judith Mackay. The couple had two daughters, Hannah, and Clara.
Mr Bateman also had two daughters, Eilidh and Lucy, from his first marriage to Alison, who died in 2001.
Comments
 0 comments
Want to join the conversation? Please or to comment on this article.