Nicola Sturgeon hits backs at opposition attacks on Prof Jason Leitch
Nicola Sturgeon has launched a staunch defence of Scotland's national clinical director Professor Jason Leitch in the face of "political" criticism.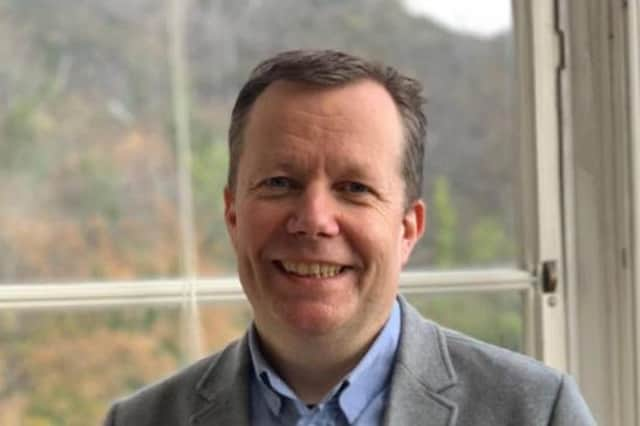 Ms Sturgeon said it was wrong for politicians to attack officials who aren't able to respond in the same way as elected leaders.
It comes after Labour peer Lord Foulkes said he was fed up hearing the medic on TV each night talking about "we in Scotland."
Labour MSP Neil Findlay has also previously criticised the medic.
But Ms Sturgeon said that she gets "many messages" from the public who appreciate the job that Prof Leitch has done.
"If anyone has criticism to make they should make them of the elected politicians," she said during her daily Coronavirus briefing.
"We firstly are accountable and obviously are in a better position if we think those criticisms are unfair or not well founded, we can answer back in a way officials and clinicians (cannot).
She added that officials work for "whoever the government of the day is regardless of its party affiliation of colour."
"I think there's something really invidious about anybody, any politician in particular, attacking personally or otherwise an official or a clinician who is there to offer advice," the First Minister said.
"It's politicians who decide and we should be subjected to scrutiny where it's justified we should be subjected to criticism.
"I never will have any issue with that, but I do have an issue when people subject officials to unfair criticism."
Lord Foulkes today tweeted: "I'm getting just a wee bit fed up with @jasonleitch lecturing us "here in Scotland" at every advertising break."
But the medic did seek to defend himself.
"I'm simply trying my best to keep the population as safe as I can and give the best advice I can," he responded.
"The advice in Scotland is different now to the advice elsewhere so it feels appropriate the National Clincal Director should say so."
Comments
 0 comments
Want to join the conversation? Please or to comment on this article.