NHS Scotland crisis: Top doctor says there needs to be 'whole-scale shift' in NHS Scotland's culture on whistleblowing
The chair of BMA Scotland says too many doctors are fearful of raising concerns about patient safety and bullying
There needs to be a "whole-scale shift" in the work culture within the NHS so staff are able to raise concerns without fear of losing their jobs, a leading medic has said.
Dr Iain Kennedy, the chair of BMA Scotland, said too many doctors were frightened to speak up about bullying or patient safety concerns as they were worried they would be labelled "troublemakers".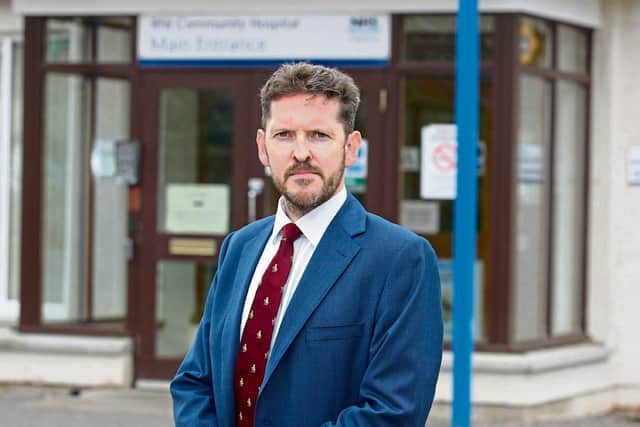 The survey found 24 per cent of doctors would not feel comfortable raising concerns around patient safety or malpractice, and a further 24 per cent were unsure if they would report these same concerns.
Dr Kennedy, who was himself a whistle-blower at NHS Highland before taking on the top job at BMA Scotland, said: "Our number one priority is our patients, so doctors should be able to speak up without fear.
"They are marginalised, made out to be troublemakers, and have their mental health questioned."
Dr Kenney told BBC Good Morning Scotland on Tuesday this was a Scotland-wide issue and affected all levels of the NHS.
"The message to the Government is clear," he said. "They need to value us through actions, not just words.
"We need a system where we are genuinely listened to, and then working conditions will improve and patient experiences will too."
Dr Kennedy said too often health boards were more concerned with protecting their own and the Government's reputation than properly addressing concerns raised by members of staff.
He said: "There is no doubt a fear culture affects our patients.
"We know from research into cognitive function that if healthcare professionals are adversely affected, it has a huge impact on patients and relatives, and on the staff who are observing the problems."
Comments
 0 comments
Want to join the conversation? Please or to comment on this article.