NHS Scotland crisis: Humza Yousaf accused of leaving NHS in 'terrible state' after 18,000 concerns over staffing levels raised
Scottish Liberal Democrats say the SNP must stop blaming the coronavirus pandemic for issues with recruitment and retention in the NHS
Humza Yousaf has been accused of leaving the NHS in a "terrible state" after workers logged concerns with staffing levels more than 18,000 times in the past five years.
According to new statistics, NHS workers logged official concerns about safe staffing levels in the NHS at least 18,840 times since 2018/19. This includes 5,724 logged in 2021/22 alone – the highest number in the five-year period.
Scottish Lib Dems leader Alex Cole-Hamilton said the First Minister must stop blaming issues on the coronavirus pandemic as the figures, which were obtained by his party through Freedom of Information requests, were "exploding" before the first lockdown in 2020.
Speaking at First Minister's Questions, Mr Cole-Hamilton said: "I wonder if the First Minister realises just how angry he makes NHS workers when he blames that crisis on the pandemic.
"It was exploding long before anyone had heard of Covid-19."
Mr Cole-Hamilton branded each of these incidents as a "red flag", saying it meant patients were being left to wait in pain because wards were "dangerously understaffed" and NHS workers were being "pushed to breaking point".
The figures also show that in the first nine months of 2022/23, at least 4,650 incidents were logged across Scotland. The highest figures were in NHS Greater Glasgow and Clyde (1,472), NHS Lothian (1,022) and NHS Lanarkshire (640).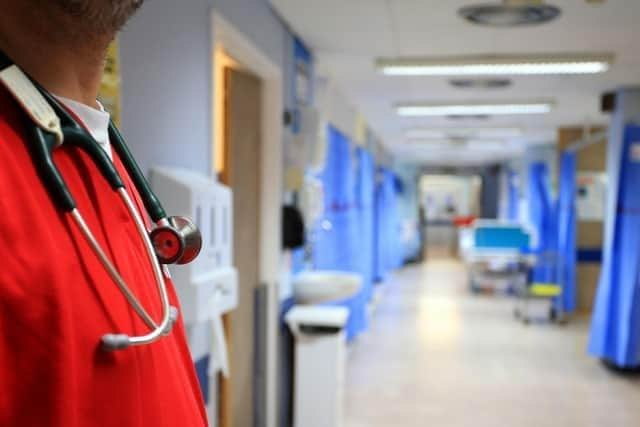 In the same time NHS Grampian logged 455 incidents – 46 of which were because of a lack of "suitably trained medical staff".
In response, the First Minister said he did not agree with Mr Cole-Hamilton's characterisation, stressing the SNP had a good track record on NHS staffing levels.
Mr Yousaf said there were 29,100 more full-time equivalent members of staff in the NHS than when the SNP came to power in 2007.
He said medical and dental consultants had increased by 66 per cent since 2006, A&E consultants had more than tripled, there were 60 per cent more clinical radiologists, and 19.8 per cent more nurses and midwives.
Mr Yousaf said: "There were challenges pre-pandemic, but we cannot ignore the biggest shock the NHS has faced in its 75-year existence.
"There were multiple waves of the pandemic not just affecting the NHS, with the number of people having to go to hospital with Covid, but also affecting staff who had to isolate at home because they themselves were infected."
The First Minister added: "There are, of course, challenges, which is why the pay deal I negotiated as health secretary agreed to work with trade unions to ensure we have a nursing and midwifery taskforce able to deal with the issues of recruitment and retention.
"We continue to ensure we don't just have historically high levels of staffing, we ensure they remain the best paid anywhere in the UK."
Comments
 0 comments
Want to join the conversation? Please or to comment on this article.