New Scots hate crime laws could include misogynistic harassment offence
New hate crime laws have been proposed – to include prejudice against someone's age – while the Scottish Government is also looking at the possibility of making misogyny an offence.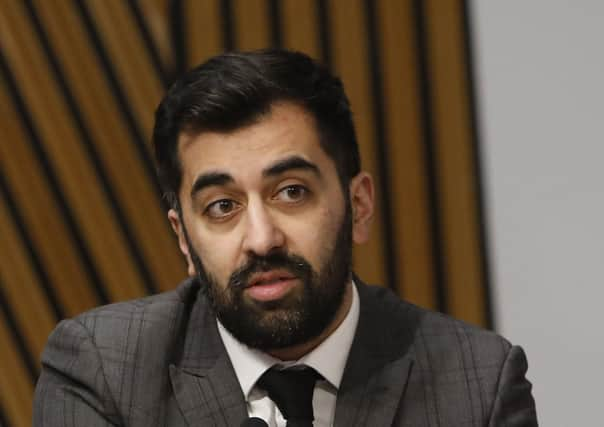 In Scotland, offences are currently aggravated by prejudice against a victim's race, religion, disability, sexual orientation or their transgender status.
The Scottish Government's proposed legislation would incorporate the existing aggravating factors and add the characteristic of age, with the potential to include sex at a later date so misogynistic harassment can become a standalone offence.
If passed by the Scottish Parliament, the Hate Crime Bill will also make "stirring up of hatred" extend to all the characteristics, rather than just against race.
Justice secretary Humza Yousaf said: "This new Hate Crime Bill is an important milestone.
"By creating robust laws for the justice system, Parliament will send a strong message to victims, perpetrators, communities and to wider society that offences motivated by prejudice will be treated seriously and will not be tolerated."
He added: "Stirring up of hatred can contribute to a social atmosphere in which discrimination is accepted as normal.
"Our legislation, if passed, would offer greater protection for those who experience this kind of behaviour.
"We all have a responsibility to challenge prejudice in order to ensure Scotland is the inclusive and respectful society we want it to be."
Blasphemy would be decriminalised in Scotland under the new bill, although the last recorded charges were brought against bookseller Thomas Paterson for "exhibiting placards of a profane nature" – in the words of the prosecution – in his window in 1842.
The proposed changes follow a review of hate crime legislation by Lord Bracadale, in which he recommended age and gender should be incorporated into law.
Although gender will not initially be included under the Scottish Government's proposals, a working group will be set up "at the earliest date possible" to look at creating a specific offence on misogynistic harassment.
Mr Yousaf added: "I am also clear that we must do more to tackle misogyny and the Scottish Government is committed in principle to developing a standalone offence which would criminalise serious misogynistic harassment.
"We are establishing a working group to take this forward and further details of this will be announced in due course."
Lord Bracadale's proposal that gender should be added to hate crime law was criticised by leading women's organisations.
They proposed a standalone offence of misogynistic harassment, which the Scottish Government says it is "committed to in principle".
Mr Yousaf said he was clear that "we must do more to tackle misogyny".
Comments
 0 comments
Want to join the conversation? Please or to comment on this article.