The forthcoming film is based on former Newsnight producer Sam McAlister's memoir Scoops: The BBC's Most Shocking Interviews From Prince Andrew To Steven Seagal. Taking to social media she wrote: "Thrilled that my book Scoops is becoming a Netflix film, with an extraordinary cast. Being played by Billie Piper is beyond my wildest dreams."
McAlister, who spent a year securing the sit-down on-camera meeting with Andrew and left the BBC in July 2021, said: "It is beyond my wildest dreams, especially as a first-time writer, to end up working with this extraordinary cast, Netflix, and the amazing teams at The Lighthouse and Voltage."
Netflix said it will look at "navigating Palace vetoes, to breaking through to Prince Andrew's inner circle, the high-stakes negotiations and intensity of rehearsal – to the jaw-dropping interview itself".
The film will also spotlight "the journalists whose tenacity and guts broke through the highest of ceilings".
Sex Education star Anderson, who won a Golden Globe and a Critics' Choice Television Award for her portrayal of Margaret Thatcher in Netflix series The Crown, will play Maitlis while Andrew will be played by Sewell.
Keeley Hawes, who starred in It's A Sin and recently Stonehouse, also stars as Amanda Thirsk, former private secretary to the duke.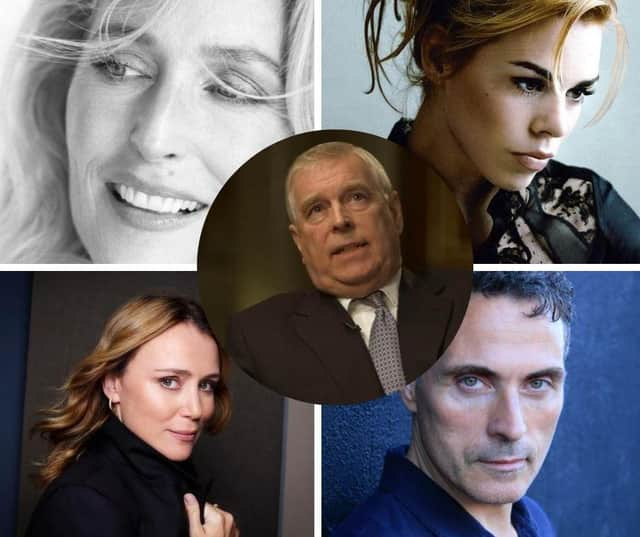 During the interview, which went on to win the Scoop of the Year at the Royal Television Society Awards in 2020, the duke denied claims that he had sex with Virginia Giuffre.
Ms Giuffre claims she was trafficked by Epstein, who died in August 2019, on three separate occasions, including when she was 17 – still a minor under US law.
She said the duke sweated heavily as they danced at London nightclub Tramp in one alleged encounter.
However, Andrew told Maitlis he had a medical condition, at the time, caused by his service in the Falklands War, which meant he did not sweat, and that he had no recollection of ever meeting Ms Giuffre.
Last year, the duke settled his US sexual assault case out of court, although the agreement was not an admission of guilt and he has always strenuously denied the allegations against him.
The Crown's Philip Martin, who directs Scoop, said: "Uptempo, immersive and cinematic, I want to put the audience inside the breathtaking sequence of events that led to the interview with Prince Andrew – to tell a story about a search for answers, in a world of speculation and varying recollections.
"It's a film about power, privilege and differing perspectives and how – whether in glittering palaces or hi-tech newsrooms – we judge what's true."
Maitlis, who joined the BBC in 2001, presented Newsnight from 2006 until 2022 before leaving the BBC to join Global.