The SNP's flagship plans for a National Care Service (NCS) face "inevitable" changes as ministers seek to compromise with council leaders, the Deputy First Minister has said.
Shona Robison said attempting to push forward without reaching a consensus would be "really, really difficult". First Minister Humza Yousaf previously delayed the first Holyrood vote on the proposed changes until after the summer to allow more time to agree a way forward.
Councils and trade unions have condemned the plans, which would make ministers accountable for adult social care in Scotland. Unite previously called them an "all-out assault on local democracy".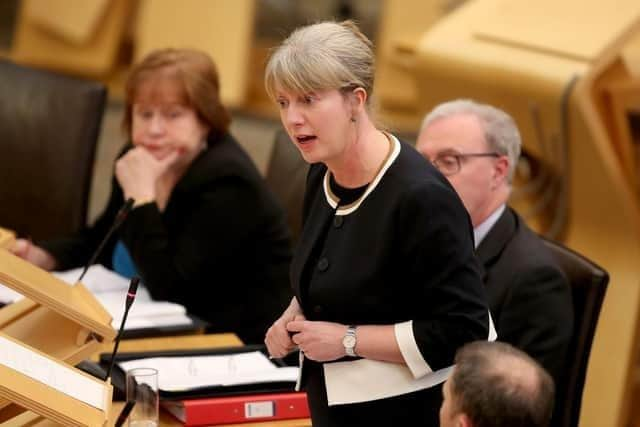 The Scottish Conservatives have urged ministers to scrap the proposals. They said the Scottish Government had "no idea" how much the final scheme would cost.
Ms Robison addressed the issue while giving evidence to Holyrood's finance and public administration committee on Tuesday.
She said: "Agreeing a way forward with local government has become the primary consideration here, for all the reasons that I think we understand. Trying to move this big reform forward without trying to reach a consensus and compromise with local government would be just really, really difficult.
"So that's why the decision has been made to create that space over the summer to try and reach an agreement and compromise with local government, and the financial memorandum that will be brought back will reflect what that decision-making looks like in terms of how we take it forward.
"There will, of course, need to be changes to the plan, the way it's going to be delivered and the way it will be rolled out. That's going to be inevitable."
It was previously estimated the cost of the NCS over five years could be up to £1.261 billion, but Audit Scotland warned it is likely to be significantly more.
Last month, MSPs on Holyrood's finance committee voiced their increasing concern and frustration at the lack of information provided by the Government. The NCS has been billed as the most ambitious public sector reform since the creation of the NHS.