Murray Foote: SNP's head of media resigns over membership figures debacle
The SNP's head of media has resigned over statements made to the press around the number of party members.
It follows controversy around the party's membership figures, released on Thursday after days of demands from the candidates fighting to become First Minister for them to be made public.
After initially refusing to release them, the figures confirmed the party had lost around 30,000 members compared to previously available figures, dropping from around 104,000 to 72,186.
In previous stories earlier this year, most notably in the Sunday Mail, the SNP had labelled reports of this drop in membership as "wrong by about 30,000".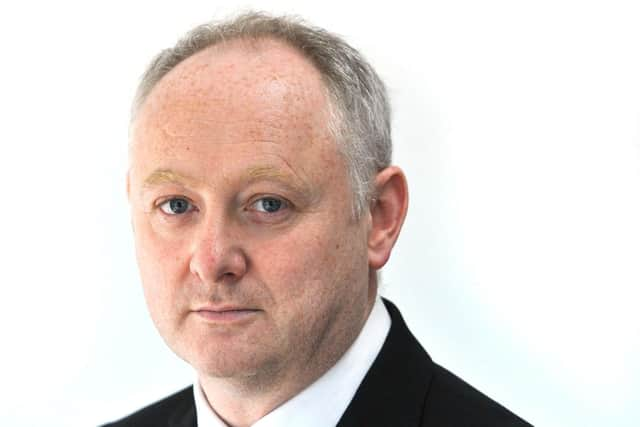 Party media chief Murray Foote, who previously edited the Daily Record, took to Twitter to issue a resignation statement in which he said these previous responses had "created a serious impediment to my role".
Mr Foote had labelled the claims made in the Sunday Mail as "drivel".
In a statement, he said: "Acting in good faith and as a courtesy to colleagues at party HQ, I issued agreed party responses to media enquiries regarding membership. It has subsequently become apparent there are serious issues with these responses.
"Consequently, I concluded this created a serious impediment to my role and I resigned my position with the SNP group in Holyrood."
A spokesperson for the SNP said: "We are disappointed and saddened that Murray felt the need to take this decision. He has been a great colleague over the past few years, and we wish well him for whatever he decides to do next."
Scottish Conservative MSP and former journalist Russell Findlay said it was clear SNP HQ had "lied" to Mr Foote after he wrote to the party demanding it apologise for its failure to provide an accurate figure.
He said: "Murray Foote was giving out information he had been told, which was false. He didn't lie. The SNP lied.
"The problem is not a press officer. The problem is the rotten SNP leadership who deliberately lied to the press and public. We wish our best to Mr Foote, who was clearly told false information and is the fall guy for the SNP hierarchy."
Comments
 0 comments
Want to join the conversation? Please or to comment on this article.